This endless and deeply tragic week in America has brought us precisely one good thing: a reminder that Craig Mazin exists, the one-time roommate and lifelong enemy of Ted Cruz. Fuckin' Craig. Love that guy.
Mazin is a somewhat famous screenwriter and director (he wrote The Hangover parts II and III and some of the Scary Movies), and, more importantly for our purposes, was freshman roommates with Cruz at Princeton. It was an experience that Mazin found deeply scarring; so much so that as Cruz's political star has risen, Mazin has been moved time and again to comment on what a fucking asshole he thinks the Senator is.
In a truly wonderful Daily Beast piece in 2013, he expounded at length to reporter Patricia Murphy about his hatred for Cruz, leaving us with a number of glorious anecdotes that really sound just like Ted Cruz. Such as:
"I remember very specifically that he had a book in Spanish and the title was Was Karl Marx a Satanist? And I thought, who is this person?" Mazin says of Ted Cruz. "Even in 1988, he was politically extreme in a way that was surprising to me."
And also:
In addition to Mazin and Leitch, several fellow classmates who asked that their names not be used described the young Cruz with words like "abrasive," "intense," "strident," "crank," and "arrogant." Four independently offered the word "creepy," with some pointing to Cruz's habit of donning a paisley bathrobe and walking to the opposite end of their dorm's hallway where the female students lived.

"I would end up fielding the [girls'] complaints: 'Could you please keep your roommate out of our hallway?'" Mazin says.
G/O Media may get a commission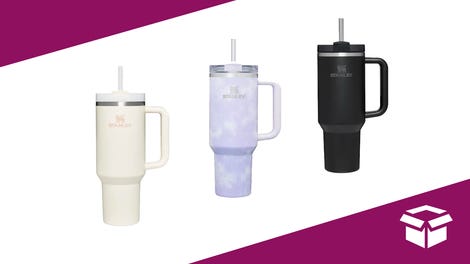 Up to 45% off
Stanley Cup Sale
And, in a quote that holds just as true today, Mazin said he wouldn't be voting for the guy for president: "I would rather have anybody else be the president of the United States. Anyone. I would rather pick somebody from the phone book."
But fuckin' Craig, standup guy that he is, didn't stop with the Daily Beast. In the years that followed, Mazin has fully leveraged his weird connection to an objectively terrible person, building what we can only describe as a glorious one-man cottage industry of Ted Cruz burns. He tweets them with some frequency:

Mazin's words truly stand the test of time: the reason we found ourselves thinking of Craig, in fact, is that this wonderful quote from a 2013 podcast appearance is once again making the Twitter rounds:
The effect these cumulative quotes produce on me, and indeed, the entire Jezebel staff is indescribable, reducing us to helpless mirth-tears for the better part of 20 minutes:
This has been Fuckin' Craig Mazin: an appreciation.
---
Contact the author at anna.merlan@jezebel.com.
Image via AP
Public PGP key
PGP fingerprint: 67B5 5767 9D6F 652E 8EFD 76F5 3CF0 DAF2 79E5 1FB6