There are basically two kinds of models. There are the just-add-water girls whose first jobs are instant catapults to breathtaking industry fame. And then there are girls like Lara Stone. (Some images NSFW.)
You might be able to tell from what I've written here that I'm not in the former camp. And although I bless their hearts and respect their particular, luck-paved paths to riches (not least because the Ali Stephenses of this world serve as a reminder that modeling isn't actually all a shell game), I'll always identify more with the girls who make it as supes only after splitting a one-bedroom apartment five ways in Milan, getting chewed out by bookers for their measurements or their dorky walks, and being sent home from the occasional market for not making enough bookings. (As Lara Stone was from Sydney, once upon a time.) Sometimes it takes years of patience and work and occasional moments of despair to crack into the echelon where you get to work with the best photographers and stylists, and have a hand in creating images of beauty that are going to live on in the scrapbooks and bulletin boards and imaginations of young women who see fashion as a field for the projection of their dreams. And it's more than nice when the dues paying has its reward.
Lara Stone, who is Dutch, was kicked out of high school at the age of 16, and went to Paris to try to model instead. More than five years of struggle followed — she didn't make it in the French capital, so she spent a lot of time shuffling through secondary markets to build her book and try to work off agency debt — before a change of representation from Elite to IMG suddenly changed the game. IMG marketed their old/new find very selectively, pushed her to a few key industry players, and got her in front of the right casting directors. Then Ricardo Tisci picked her to open the Givenchy haute couture show, and the rest is pretty much history.
An entire issue of French Vogue dedicated to her is a nice reward for that difficult categorical jump.
Editor Carine Roitfeld, who's featured Stone in editorials and on two covers before, had Stone work with Peter Lindbergh, Inez van Lamsweerde and Vinoodh Matadin, Hedi Slimane, Steven Klein, Patrick Demarchelier, Terry Richardson, and, in one genuine surprise of the hotly-awaited issue, Nan Goldin, who almost never shoots fashion. Roitfeld also solicited artists, including Marco Perego, Rupert Shrive, and Francesco Vezzoli, to imagine Lara's likeness in their own styles — for instance as a nude figurine among S&M-y pencil drawings of Minnie Mouse and Tinkerbell (Perego's contribution). The whole issue makes for a weird, wild trip around the art world and the world of fashion photography, and it contains a subversive (though perhaps inadvertent) statement about the former that some of the images in the actual editorials — most notably Klein's, which I'm saving for another post — are more visually powerful and psychologically disturbing than anything the ostensible artists dreamed up. (Perhaps it's not fair to judge the artists' contributions against the fashion photographers': after all, Perego et. al. don't work primarily creating decorative interludes for women's fashion magazines while Klein and company are obviously in their element.)
G/O Media may get a commission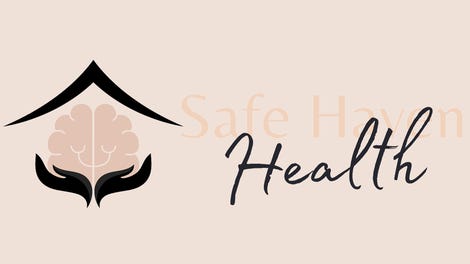 Addiction counseling
Safe Haven Health
This and the next two images are from Hedi Slimane's editorial, called "Lara by Night." I love the natural softness of the series. Stone's look is fabulously fluid, but always recognizable.
She's simultaneously sexual and androgynous, with the combination of her gorgeous full breasts with boyishly narrow hips, and her Brigitte Bardot lips that are set in a face as chiseled as Grace Jones'.
The gap in her teeth upsets her symmetry but adds to her beauty. (Hilariously, she once told i-D, "Now every time I go to the dentist they always say, 'You really need to fix that gap of yours' I'm like, 'My gap is paying your dentist bills.'")
Peter Lindbergh's contribution is an 8-page editorial called "Lara a la Mer." I feel like the black-and-white model-on-a-beach thing is a bit of a retread for him, but I'll give the man a pass because it is a good looking edit. Gender fluidity is an old idea in fashion, but it's pretty perfectly suited to Lara.
It must be said: although she is extraordinarily tall and thin, and although she has the measurements of almost any fashion model, she doesn't have the stereotypical model shape. Lara Stone is unmistakable womanly; her body has soft curves where, even I have to admit, most models have angles.
Never in any of her pictures does Stone, 25, look like anything less than a grown adult — girlish innocence might be the one look she can't do.
And, mostly, I just love her face. You can see it in her eyes just as much as it's written in the lines of her body: this is a woman who's been around, who's cracked a few jokes, broken a few hearts, and had hers broken in turn. This is the face of a woman who knows. Am I projecting? Sure. But that's what the profession invites. The fact remains that she looks like a person, with an identity. No photogenic teenager has her kind of magnetism.