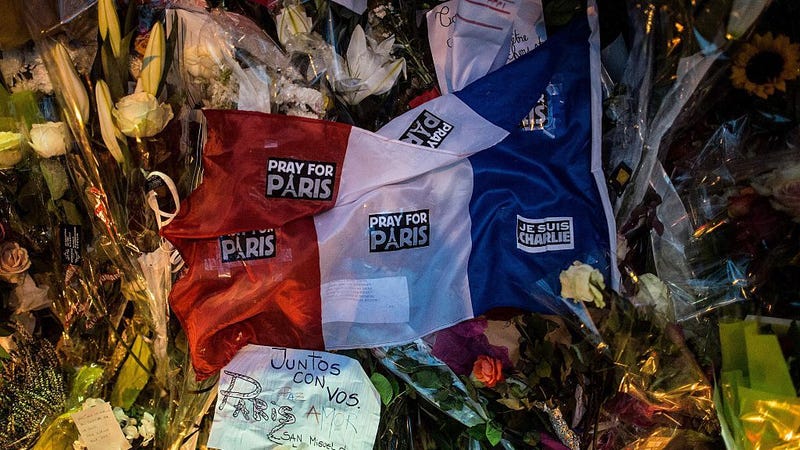 A French romantic drama inspired by the 2015 terrorist attack that occurred at the Bataclan theater has been postponed due to an understandable public outcry.
The movie, titled Ce Soir-Là (That Night), is fictional romance focusing on a single mother and an Afghan man who escaped from the Taliban. They meet and presumably fall in love in the process of rescuing survivors from the attack, Deadline reports. The whole project sounds completely tone deaf.
Public broadcaster France 2 decided to halt production on the film after a Change.org petition against the movie reached 39,000 signatures. Claire Peltier, who started the petition and whose partner died in the attack, asked that France 2 renounce the film because it is disrespectful to those who died or were injured in the attack.
The movie is still being edited but France 2 said in a statement that the project is being postponed "until the production has widely consulted all victims' associations."