Multiple women have alleged sexual harassment, assault, and rape at the hands of famed French director Luc Besson, according to the New York Times. And the report details limited support, if any, for his accusers.

Actor Sand Van Roy, told police in Paris that Besson raped her on multiple occasions, "to the point of bleeding." Roy claims to have met Besson while auditioning for a role in his 2017 film Valerian and the City of a Thousand Planets; on set, she claims he began with sexual advances that were unwanted. She could not completely evade him for the fear that he would ruin her nascent acting career, which proved to be true—on one occasion, when she began ignoring his calls, he demoted her in the credits of a film.
Roy claims Besson once refused to use protection, twice forced himself on her while she was asleep and once, in Bristol, penetrated her. When she asked him to stop, he responded, "'What, I didn't hear you,' or 'I didn't understand.'" She began to cry. "I tried to fake an orgasm for him to stop," she said. "It was very dark and I thought, 'If I leave now, it's the end of my career.'"
Three other women have came forward with their own accusations of abuse against Besson, anonymously, via the French news site Mediapart.
Roy claims no major figures in France's film industry have spoken up publicly in support of her or the other alleged victims.
G/O Media may get a commission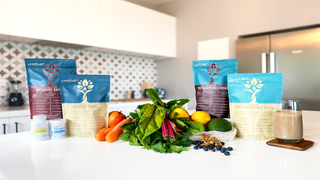 From the Times:
In France, if an accused man is not convicted of a crime, it is relatively easy for him to sue his accuser for defamation.

"The woman has everything to lose by speaking out," said Sandrine Rousseau, a former spokeswoman for the Green Party who in 2016 accused a member of Parliament of kissing and touching her against her will five years earlier. The authorities said the allegation was too old to prosecute under the law, and now the man she accused is suing her. "People want to see justice, but they don't want to name names," Ms. Rousseau said.
Thierry Marembert, Besson's lawyer, told the New York Times he would not comment on the specific allegations. "Luc Besson will keep his explanations for the police, and he is confident that he will be able to prove his innocence."
This comes as no surprise: In January of this year, over 100 French actors signed an open letter chastising the #MeToo movement: "Rape is a crime, but trying to seduce someone, even persistently or cack-handedly is not, nor is men being gentlemanly a macho attack," it read. In March, French lawmakers decided to establish the age of consent as 15 in reaction to #BalanceTonPorc ("out your pig," France's #MeToo).
Read the full piece here.