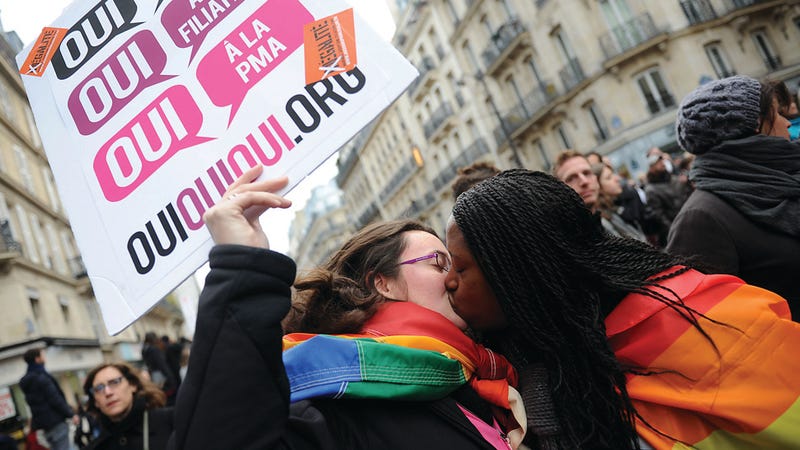 After months of intense debate, civil unrest and increasing incidences of anti-gay violence, French parliament has finally approved legislation to legalize same-sex marriage and the adoption of children by same-sex parents. It is the 14th country in the world and the ninth country in Europe to do so.
The bill was passed in parliament on Tuesday with a vote of 331-225 in the National Assembly. The room, which has seen plenty of heated and angry all-nighters since they began debating the legislation, broke out into chants of "Equality, equality" (primarily from the Socialist party) after the results were announced.
"[I'm] overcome with emotion," remarked Justice Minister and strong supporter of the bill Christiane Taubira.
The center-right opposition party (the bill's key opponents) have been dragging out the legislative process for months by submitting endless amendments and inciting fiery debates on the parliament floor. They are already planning an immediate appeal.
The lead up to the vote has seen, on either side of the issue, some of the most intense protests in France's recent history. Within the past 2 weeks, over 100 people have been arrested outside Parliament.
While the legislation will still take time to process and the opposition is sure to cause a fuss, doesn't this make a move to France seem even more appealing? They already had the cheese, the wine and the intense love of Jerry Lewis and now they have marriage equality, as well. Vive la France!
France Approves Same-Sex Marriage [LA Times]
Image via Getty.