Fox News has retracted a fairly insane story it ran on the death of DNC staffer Seth Rich, which suggested that the 27-year-old was killed for leaking information to Wikileaks. But moments after the network issued the retraction, Sean Hannity was still tweeting and re-tweeting conspiracy theories about Rich's death, as he's done for the last several weeks at an increasingly manic pace.
Rich was shot dead in July 2016 not far from his home, in what police suspected was a botched robbery attempt; his assailant has never been caught. The Fox News story relied on a piece which its DC affiliate ran, quoting a private investigator named Rod Wheeler, who briefly worked for the Rich family. Wheeler claimed that he had sources at the FBI that could prove Rich was linked to Wikileaks—and, the implication was, that Rich been killed to cover up that connection.
Days later, Fox 5 was forced to admit that Wheeler had "backtracked" on what he'd told them, writing in an update that Wheeler "characterizes his on-the-record and on-camera statements as 'miscommunication.'"
That's a hell of a miscommunication, but it took Fox News until today to issue their own retraction, which insists that they're usually very careful:
On May 16, a story was posted on the Fox News website on the investigation into the 2016 murder of DNC Staffer Seth Rich. The article was not initially subjected to the high degree of editorial scrutiny we require for all our reporting. Upon appropriate review, the article was found not to meet those standards and has since been removed.

We will continue to investigate this story and will provide updates as warranted.
G/O Media may get a commission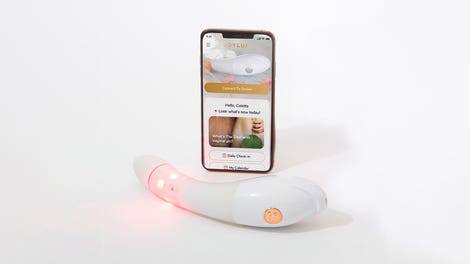 $50 Off
Joylux vFit Gold Device
Hannity, however, spent the day tweeting about Kim Dotcom, the eccentric Internet maven, Megaupload founder and convicted fraudster, whom the United States is trying to extradite from New Zealand to face charges of conspiracy to commit racketeering, copyright infringement, money laundering, and wire fraud.
Dotcom, you see, is suddenly claiming that he has known all along that Seth Rich was the source of the leaked DNC emails that Wikileaks published.
In a statement on his nightmarishly-designed website, Dotcom claimed that Rich asked Dotcom to call him "Panda," and wanted to work with Dotcom to establish a US branch of the Internet Freedom Party, a not-real political party. Dotcom also promised he'd come to the United States and tell all, if he's provided "safe passage." He also admitted that the Rich family has reached out to him and asked him to stop:
The Rich family has reached out to me to ask that I be sensitive to their loss in my public comments. That request is entirely reasonable.

I have consulted with my lawyers. I accept that my full statement should be provided to the authorities and I am prepared to do that so that there can be a full investigation. My lawyers will speak with the authorities regarding the proper process.

If my evidence is required to be given in the United States I would be prepared to do so if appropriate arrangements are made. I would need a guarantee from Special Counsel Mueller, on behalf of the United States, of safe passage from New Zealand to the United States and back. In the coming days we will be communicating with the appropriate authorities to make the necessary arrangements. In the meantime, I will make no further comment.
Earlier today, as CNN reports Seth Rich's brother Aaron wrote a letter to Fox News and to Hannity in particular, begging them not to have Kim Dotcom on as a guest to further air his baseless theories.
"Think about how you would feel losing a son or brother. And while dealing with this, you had baseless accusations of your lost family member being part of a vast conspiracy," Rich wrote in the letter to Hannity's executive producer, according to CNN. He added:
"As the family, we would hope to be the first people to learn about any such evidence and reasons for Seth's death. It is a travesty that you would prompt false conspiracy theories and other people's agendas rather than work with the family to learn the truth."
The Seth Rich story is, in a way, no different than conspiracies that Fox pushed in the past: birtherism, death panels, even the fictitious War on Christmas. But its obsessive, heartless focus on a dead man and his grieving family feels especially gruesome.

On his radio show on Tuesday, Hannity doubled down on his remarks, saying, "These are questions that I have a moral obligation to ask. And I will do the mainstream media's job like I have most of my career, like we got it right on Obama, his radicalism, his record, on Trump having a chance to win, on Michael Brown, on Trayvon Martin, on Cambridge police, on Baltimore—we're right. They're wrong."
"And all you in the liberal media," he continued, "I am not Fox.com or FoxNews.com—I retracted nothing."
Hannity did not immediately respond to Jezebel's request for comment.