Around these parts, we have a soft spot for Andrea Tantaros, the Outnumbered host who gave us our new site mantra: "a bunch of angry chicks that just hate on really attractive women." But according to Tantaros, who is now criticizing Chrissy Teigen for being vocal about her own opinions, pretty women should shut the fuck up too.
As Raw Story points out, Tantaros weighed in on Teigen during Thursday's episode of Outnumbered. You see, Teigen "took to Twitter" during the shooting in Ottawa Wednesday, writing, "active shooting in Canada, or as we call it in america, wednesday." Since then, she's been roundly criticized for her insensitivity, despite adding, among other things, "Sorry you don't understand that is a knock at america and our issues with gun control. No one is minimizing the Ottawa shooting." Teigen's even got people wishing she was dead, though she and her husband John Legend have been vocal about their frustration with gun violence in America for some time now.
Perhaps all that explanation doesn't matter, though. It certainly doesn't matter to Tantaros:
Chrissy Teigen is known, obviously, for her lovely bottom and her food Instagram pictures. She should stick to that. This is the problem when models start to talk; it plays into that dumb model stereotype. Because it's too soon for her to weigh in and also conflate gun control and crime in America with a global war against radical Islamic jihadism. And she clearly doesn't know about the radical Islamic threat to the nation, she hasn't educated herself, but when she does stuff like this, you just have to shake your head and say, "Really?"
G/O Media may get a commission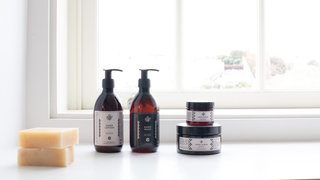 Exfoliate and Hydrate
The Handmade Soap Company
So, just so we're clear: unattractive angry women should be quiet and beautiful stupid women should be quiet. Where does that leave Andrea Tantaros?