Well, Sarah Palin's three-year contract as a contributor at Fox News is finally up, and, strangely enough, they've decided not to re-up. Palin is out. I honestly have no idea why—is it their stringent adherence to journalistic ethics? Their disdain for self-aggrandizing liars? Their reluctance to heap airtime upon lunatic anti-gay bigots? LOLOLOLOLOLOLLLOOOLOLLLOLOLL. No. It certainly cannot be any of those things. So, I guess, they just didn't like that jerk.
The onetime Republican vice-presidential candidate will not be returning to the cable network as a contributor, a role she first landed in January 2010 after stepping down as governor of Alaska.

"We have thoroughly enjoyed our association with Governor Palin," Bill Shine, an executive vice president at Fox, said in a statement Friday. "We wish her the best in her future endeavors."

Her contract had ended this month and her last appearance on the network was in mid-December.

Palin, 48, received mixed reviews as a pundit, mainly along partisan lines, but she continues to be lightning rod for conversation no matter what she does. For instance, she's spent months in the Hollywood spotlight in absentia thanks to the success of the HBO movie Game Change.
When reached for comment, Poo-chai, the beige Furby who will be taking over Palin's slot, was guarded and humble in his remarks: "Dah a-loh nah bah," he said, "Dah doo-ay. Dah lee-koo koo-wah! Hey boo loo-loo. A-loh doo? Dah noh-lah. Doo-moh may-lah kah!" Doo-moh may-lah kah indeed, Poo-chai. Doo-moh may-lah kah indeed. [E!]
---
Oooooooooooo, Prince is talking hella shit about Madonna and Maroon 5:
"She was getting paid, but at the time we were selling more records and selling out concerts on multiple nights. It wasn't about her. This was about business." Following their frankly strange relationship, way back in 1985, and their collaboration on 1988's 'Love Song', the pair have had often aired their dirty laundry in public. "[He] was a little troll," Madge said of Prince said during a 1994 interview, "He was just sipping tea, very daintily. I have this theory about people who don't eat. They annoy me."

And on Maroon 5, who perhaps don't have the same star status as either him or Madonna, Prince has plenty to say. They included a cover of his song 'Kiss' on their latest album. "I do pay performance royalties on others' songs I perform live, but I'm not recording these songs and putting them up for sale," he says. "Why do we need to hear another cover of a song that someone else did? Art is about building a new foundation, not just laying something on top of what's already there."
If I was Maroon 5 I would be SO EXCITED that Prince had heard of me. [ContactMusic]
---
G/O Media may get a commission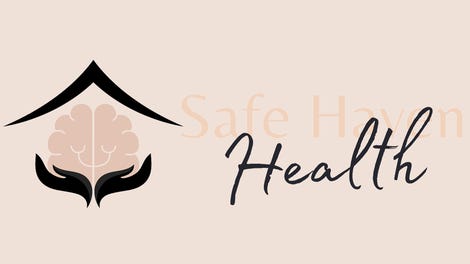 Addiction counseling
Safe Haven Health
Weird. Liberty Ross doesn't want to be married to Rupert Sanders anymore.
Liberty Ross has filed for divorce from her cheating hubby Rupert Sanders ... TMZ has learned.

Ross just filed her paperwork in L.A. County Superior Court. She's asking for joint custody of their 2 children — ages 5 and 7.

Ross, who is repped by disso-queen Laura Wasser, is also asking for spousal support, as well as attorney's fees.

Sanders, who is repped by Lance Spiegel, also filed his response to the divorce petition. He's also requesting joint custody. He is not asking for spousal support. As for attorney's fees, he wants to share the costs with Liberty.
Maybe she finally saw Snow White and the Huntsman, amirite?! Ahahaha! Ahahaha! Ahahahahhhhhh nevermind. [TMZ]
---
Burt Reynolds is in the hospital! Nooooooo!!!!!
According to Burt's rep ... Burt, like everyone else in the country, caught that nasty flu bug that's been going around ... and was coping with the symptoms for several days.

But the symptoms got worse, and Burt was admitted to the hospital. The rep tells us Burt was moved to the ICU earlier today after doctors determined he was "severely dehydrated."

The good news — we're told doctors are optimistic that he will make a full recovery.
Phew. [TMZ]
---