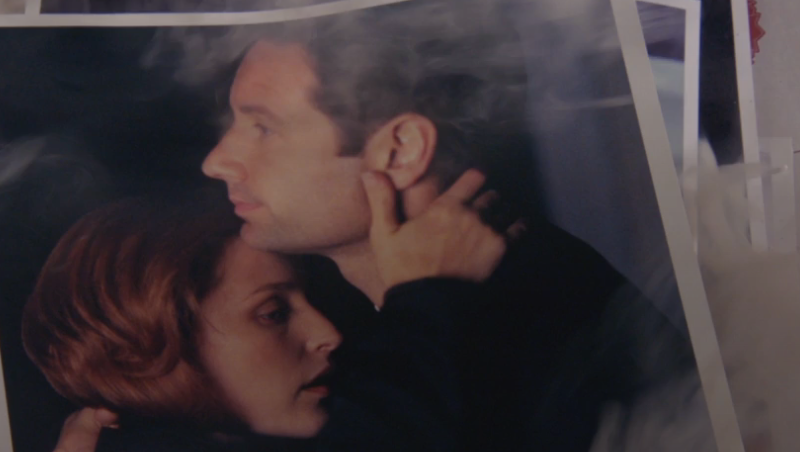 Since we're getting closer to the release of the upcoming X-Files revival, Fox has released a new gift: a teaser showing the first minute of the first episode. The clip, which can be seen on DoYouStillBelieve.com, shows old footage from the original series in the form of photographs and case files, while Mulder (David Duchovny) provides a recap of the events through voiceover. "In 2002, in a change of direction and policy, the FBI closed the X-Files and our investigation ceased. But my personal obsession did not," he says in the vid.
British magazine SFX recently interviewed Duchovny and Gillian Anderson on whether there could be more episodes for the miniseries than the scheduled six. "Each day on the set had its own challenges and charms and problems," Duchovny said. "But when I sat down and watched it, I saw that the show still worked and the characters still worked. I have never not believed in the frame of the show as being so flexible as to be almost infinite. We have a show that can be comedy, drama, science fiction, mystery, thriller, horror and not feel like it's a different show. Doing six is maybe not enough to show that flexibility, so maybe we have more to do. I don't know, we'll see. Having gone through it again, I think we're all okay with moving forward with more. I don't want to speak for everyone, but I would."
So there's a chance! The X-Files returns with a two-night premiere on January 24 and 25.
---
Contact the author at marie.lodi@jezebel.com.
Image via Fox.