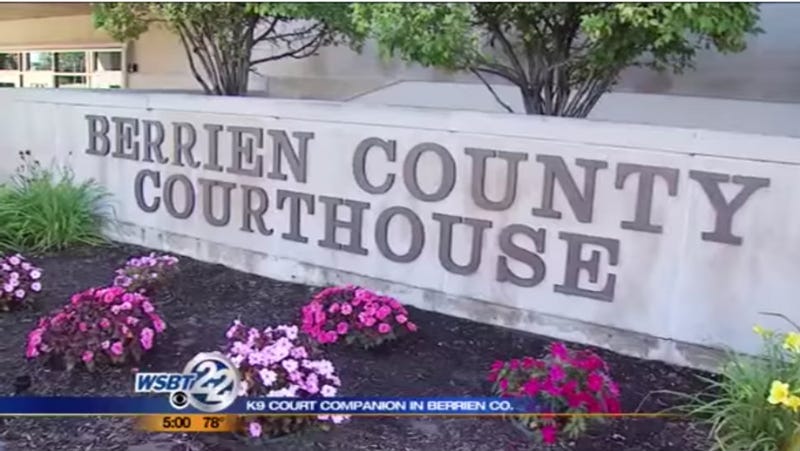 Another day, another routine outburst of fatal gun violence in America: four people were shot at the Berrien County courthouse in St. Joseph Michigan on Monday afternoon. According to initial reports, three civilians and a police officer were wounded. Three of those people have reportedly died, including the shooter.

The Michigan State Police told Fox 17 the shooting began at 2:30 pm. A courier who was present when the attack began tweeted about it:
Brian Dorman of ABC 57 says that authorities say the shooter was being transported to jail and managed to grab a deputy's gun.
David Bailey of WZZM says he's received reports that the shooter and two bailiffs died in the attack.
Update, 4:25 p.m.:
Berrien County Sheriff Paul Bailey confirmed in a press conference that two bailiffs were killed in the shooting and a deputy was injured; it's uncleared who killed the shooter. Several civilians were also injured, and the courthouse remains on lockdown while the incident is investigated.
This is a breaking news post and will be updated.
---
Screenshot via WSBT-TV/YouTube