At a packed town hall late Saturday morning in Bedford, New Hampshire, Jeb Bush struggled to wiggle out from underneath his establishment roots.
Following an enthusiastic introduction by Sen. Lindsey Graham, former Pennsylvania governor Tom Ridge urged voters to elect "George Bush—Jeb Bush." Murmurs filled the room. "I worked for his father and brother, so you can forgive me," Ridge said, in an attempt to recover.
Later, during the Q&A, a young woman (who seemed to support Jeb!'s campaign, for what it's worth) asked: "I'm wondering how you are working to distinguish yourself from being the third Bush, and trying to get more millennials to support you," she said.
Bush, seemingly unable to provide a convincing answer, rambled about Bernie Sanders for a minute.
"Well, first of all, we have more organization on more campuses than any campaign other than the Bern," he said. "I grant you, Bernie's got a huge following on college campuses. It's kind of odd; the oldest guy running. You guys know that Simon and Garfunkel ad? I thought it was pretty moving, pretty powerful. He brings joy to the campaign and I think in a time where everyone's just deeply depressed, he gets credit for that. But his ideas are going to create incredible dangers for young people."
G/O Media may get a commission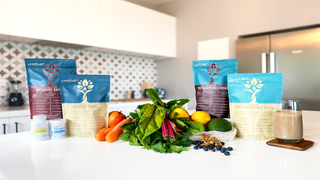 Of his family ties, he added: "About the Bush thing—people are just going to have to get over it, all right?"
Despite an early focus on his more successful relatives (and his impulse to wish Ronald Reagan a happy birthday approximately 90 times), Bush commanded the room. He earned a fair amount of laughs, at one point taking a question from "the guy with the cool mustache" and, earlier, remarking: "The questions of the debate stage will probably be really stupid, to be honest with you." Taking the tone of a sensibly outraged dad, he politely shaded fellow candidates Trump and Cruz:
"We have precise weapons now, we don't have to carpet bomb," he said, in sarcastic reference to a famous Cruz-ism. "Saying that you're gonna bomb the S-H-blank-blank out of ISIS? Really? Is that a serious thought?" he asked incredulously. Of Trump: "I'm not a psychologist or a psychiatrist, but he needs therapy."
"We're living in dangerous times. I hope you want someone with a steady hand," he said, later adding, in almost laughably pared-back terms compared to the rhetoric of his fellow opponents, that he'd like to "make our enemies twitch a little bit."
Bush, who is currently polling at ten percent in New Hampshire (behind Trump, Rubio, Cruz, and Gov. John Kasich) and finished in sixth place in Iowa, has said that he will continue his run regardless of the outcome of Tuesday's primary vote.
---
Contact the authors at joanna@jezebel.com and ellie@jezebel.com.