NYPD officer Lukasz Skorzewski filed a $2 million countersuit against a Seattle woman who accused him of sexual assault.
The New York Daily News reports that last year, Skorzewski and his partner Lt. Adam Lamboy, were flown to Seattle to investigate the rape of a 25-year-old victim in Union Square. While in Seattle the two officers, both members of the Special Victims Division, took the victim on a ten-hour long bar crawl.
On July 6, 2013, the cops persuaded the New York nursing student to go back to their hotel. The victim slept in Skorzewski's bed and he slept on the sofa, she claimed. But around 10 a.m., Skorzewski slid into bed with her at the Embassy Suites in Bellevue, Wash., a Seattle suburb. He groped her for about 30 minutes and tried to rip off her clothes, the woman alleged in a September 2015 lawsuit seeking $3 million. Skorzewski warned her to keep quiet about what happened in the hotel room, her suit alleges.
According to the victim's lawsuit, Skorzewski allegedly told her, "you're my favorite victim." In an interview with the NYDN last year, the victim said that Skorzewski should no longer be a police officer. "I think what he did was bad enough that he shouldn't be a cop," she told the paper in January 2015.
Skorzewski is suing the victim for that statement, among others. In the countersuit, he claims that "her words...hurt his relationships, finances, and health." At the time of the investigation, Skorzewski was married.
G/O Media may get a commission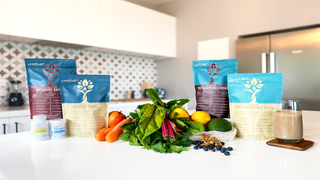 NYDN reports:
Skorzewski's lawyer Peter Brill admits his client was wrong for boozing with a rape victim. Still, he contends the woman's statements were unfair.

"The problem is that when she gave the interview to the Daily News, she was aware the statements that she made to the Daily News were for public consumption," Brill said.

"We believe the statements she made to the Daily News are significantly more salacious than the statements she made to the police.

"He's being made out to be a monster when he made a slight error in judgment," Brill also said. "He had social dealings with a complainant when he shouldn't have, but he did not engage in sexual misconduct with her."
Skorzewski is still a police officer though he was demoted and transferred out of the Special Victims Department. His partner, Lamboy, was suspended for 15 days and also removed from the unit.
In November 2015, an Associated Press investigation found that over a six-year period, nearly 1,000 police officers nationwide had been fired for rape, sexual assault, and other sex crimes.
Image via Shutterstock.