On St. Patrick's Day of 2014, now-former University of Colorado student Austin Wilkerson told onlookers that he was assisting a drunk woman at a party, telling her friends he would help her home. He's since been convicted of raping this woman, but he'll serve no jail time.
Wilkerson's crime is designated a Class 3 felony, which carries a presumptive prison sentence of four to 12 years. In Colorado, sexual assault charges are subject to indeterminate sentencing, meaning once you're in jail, you will only be released when deemed "fit." That could mean forever. On Wednesday, Boulder District Judge Patrick Butler cited this potential outcome as one his reasons for giving Wilkerson no jail time, according to the Daily Camera:
"I've struggled, to be quite frank, with the idea of, 'Do I put him in prison?'" Butler said. "I don't know that there is any great result for anybody. Mr. Wilkerson deserves to be punished, but I think we all need to find out whether he truly can or cannot be rehabilitated."
Judge Butler instead sentenced Wilkerson to two years of work or school release, and 20 years to life on probation, saying, "If I or any other judge sees you on a probation violation, I have almost no doubt you are going to prison...So if you think in any way you are getting off lightly, you are not."
The victim, who was not present during the sentencing, read a statement during the trail that read in part:
"When I'm not having nightmares about the rape, retaliation or a retrial gone awry, I'm having panic attacks," she said. "Some days I can't even get out of bed."

In asking for a prison sentence, she said, "Have as much mercy for the rapist as he did for me that night."
G/O Media may get a commission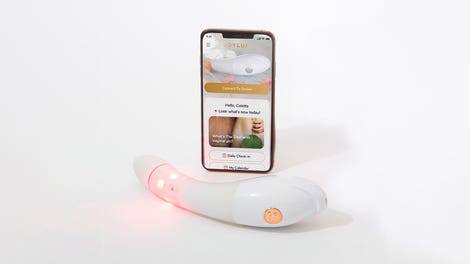 $50 Off
Joylux vFit Gold Device
Twenty-two-year-old Wilkerson is no longer a student at CU, though he was at one point one of the university's buffalo herders known as a "Ralphie Handler," which is apparently equivalent to being the big man on campus. The sentencing memorandum filed by prosecutors made frequent references to how Wilkerson's status should be disregarded when it came to this case:
"Calling upon the court to not 'ruin the life' of a young college athlete demeans the suffering of the victim and the seriousness of the offense and bestows upon an already privileged individual a lighter sentence than an otherwise similarly-situated individual would receive," the memo read.

"It will achieve little for this community if, in the face of an epidemic of sexual violence, the defendant receives no form of meaningful punishment in this case... Rapists go to prison. That is what justice requires."
Whether or not extended prison sentences serve to rehabilitate rapists, the way sentences are applied continue to show the discrimination of judges, the double standard for people perceived as having "a future" versus those who don't, and the disregard for those victims who have had their lives violently altered with nowhere to turn for justice.