On Friday, the Los Angeles-based public relations agency WORD posted on Instagram side-by-side images of their "Creator" t-shirt and a shirt that Forever 21 now sells. Angela Carrasco and Zoila Darton, founders and partners of WORD, first created their t-shirt to raise donations for Planned Parenthood, with 25 percent of each sale going to the organization.
In a phone call with Jezebel, Carrasco and Darton say they first created the graphic in early July and began selling the t-shirts to the public in late July, announcing it via Instagram. It wasn't until Thursday that they found the design on Forever 21's website, after a customer mentioned to them they had seen a similar shirt being sold. WORD's shirt includes the word "woman" in nine languages and various fonts with the word "creator" at the bottom, while Forever 21 removes some of those translations.
"We were just so utterly confused," Carrasco says. "We were trying to retrace our steps like who could we have shown this to?"
"Maybe they want to capitalize off of feminism," Darton says. "But feminism is not new to me, it's something that I really believe, so to see it being co-opted this way is shocking."
While Carrasco says she has reached out to Forever 21 through social media and has not received a response yet, she also says that WORD may look into their legal options. But both Carrasco and Darton stress that what they are most disappointed by is the fact that this was a shirt made to support Planned Parenthood and is now being sold to only benefit Forever 21.
G/O Media may get a commission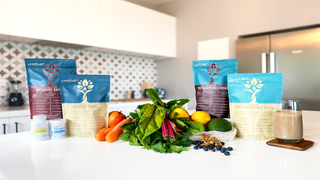 "We created this shirt as a way to unite women," Darton says. "Whoever went and lifted this didn't do any research, or maybe they did and they just don't care."
"It's crazy, and this might sound corny, but this shirt was birthed out of pain," Carrasco says. "We wake up every morning [thinking] what right has been taken from [us] today? So this was our answer."
Right now Darton and Carrasco say they have seen an upswing in new orders related to their social media posts in response to the similarity, but they still have a message for the company: "Forever 21, if you're reading this, please donate the money you've made off of this shirt to Planned Parenthood," Darton says. "Because that's what this was all about."
Update, 9/16/17: Forever 21 has sent an official company statement to Jezebel:
The shirt in question was bought from a third party source. As soon as Forever 21 was alerted to the issue, we respectfully removed it from our website. Because this product did not have trademark or IP protections, there were no red flags raised at the time of purchase.
Correction: An initial version of this piece overestimated how many new orders Word has received.