Pharrell is auctioning off the 30-gallon hat he wore at the 2014 Grammys, the same hat which basically caused the Internet to explode that night.
The Vivienne Westwood-designed hat is up for auction via Ebay, which means if you win, you'll get a chance to own the hat worn in the Greatest Grammy Performance of All Time. According to MTV, all proceeds benefit Pharrell's From One Hand to Another organization, which seeks to "change the world one kid at a time by giving them the tools and resources to meet their unique potential."
The hat may have been the object of a lot of jokes that night, but it actually has some pretty interesting fashion and musical roots. The Cut had a rundown of the hat's origins on Grammy night:
It turns out the hat was originally made for Westwood's autumn/winter 1982/ 1983 collection, the "Nostalgia of Mud," and the "Buffalo" collection, and was made especially for her first store, World's End. The hat itself has several names — including the Buffalo Hat, the Mountain Hat, and, most brilliantly, the Jelly Mould Hat. According to a rep for Westwood, Pharrell purchased the hat himself a few years ago from World's End, where it is still sold, for £95.
G/O Media may get a commission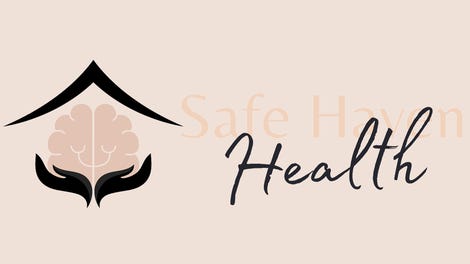 Addiction counseling
Safe Haven Health
Westwood's Buffalo hat was used by Sex Pistols producer Malcolm McLaren in his Buffalo Gals music video.
The song, as Huffington Post's Black Voices pointed out, is an adaptation with significant historical roots:
[The] tune was adapted from the 1844 song "Buffalo Gals," which was made famous via Blackface minstrel singer John "Cool White" Hodges and that McLaren's funky, synthesized version was later sampled in Nenah Cherry's 1988 hit "Buffalo Stance."
While Pharrell's hat is not a vintage 1980's one, it was made by Westwood, who re-introduced the hat in a 2010 collection. "It's not vintage," he lamented to The Hollywood Reporter after the hat went viral, "I would've been really stylin' if I had one from the '80s."
Of course, on Grammy night no one was really interested in the producer's nod to history. Because, let's face it, he sort of did look like Smokey the Bear. Which is actually a look he pulls off extraordinarily well, because hey—he's Pharrell! The hat went viral like crazy on Grammy night, when everyone seemed to forget there were like music awards being handed out and all we got instead was stuff like this:
And of course, the hat has it's own Twitter account.
But Pharrell's not mad about any of this and now, he stands to probably make some good money for a good cause:
Check out the auction here on Ebay to bid. As of 8 a.m. EST, the going price was $10,500, with 64 total bids. Pffft, you guys have that in your couch cushions probably.
Image via Getty Images.