Charlize Theron held a benefit last night for her charity, The Charlize Theron Africa Outreach Project, otherwise known as CTAOP. Everyone came dressed looking fairly conservative, to show how serious they are about Africa! Well, almost everyone. There was still the case of the blushing nose and the tinsel pirate sleeves.
Charlize Theron does the light smokey eye with a pale lip a lot, no? Normally, it works for her, but here she looks a little like a vampire in need of blood. Which is kind of awesome in its own way. From afar, I thought her clutch was red and black houndstooth, which is exciting, but upon closer inspection, it's just a woven clutch, which is not. Her dress seems safe and appropriate for a woman hosting a charity event.
I'm so glad Michelle Monaghan swept her bangs to the side! Those bangs were getting out of control for a while. I honestly don't get her dress. Is that a super long black sash pinned to her dress or is her dress supposed to look like one-fourth of a boring black dress was sewn onto three-fourths of a boring beige dress? Either way, it's a troubling dress. What do you guys think of her cat ring? I can't decide if it's sassy or tacky.
G/O Media may get a commission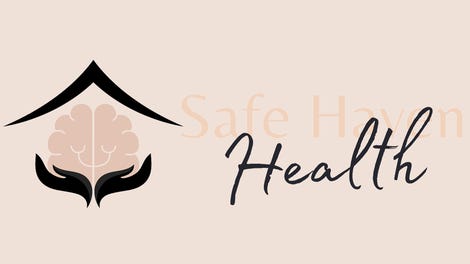 Addiction counseling
Safe Haven Health
DAYUM! Jamie Chung makes a loose-fitting, midi-length, beige button-up dress look foxy as hell. She did a bang-up job accessorizing with gold accents. I especially love her delicate necklace. Those clunky shoes are a great contrast to the sleekness of the rest of her outfit. The big black backpack is a little weird, but maybe she just had a lot of stuff to bring.
This is a really pretty look for Ciara. The softness and the sheerness of her top nicely balances out her leather mini. I really want her to part her hair on the side. Don't you think she would look nice with a side part?
Oh man, there is no nice way to say this, is there? This is horrible. Do I even need to explain? Sophie Monk is in a one-sleeved t-shirt maxi dress. She's wearing a hideous scarf around her bump-it and cheap looking jewelry. Everything clashes with everything. And oh god, her makeup! When I was thirteen, I read in a magazine that you should always apply blush to your nose to make it look thinner, and then one day, some boy in my class was like, "How come your nose is always red?" So yeah. Moral of the story: ENOUGH WITH THE BLUSH, ALREADY.
Perrey Reeves' dress is a lot of look. I want to chop off the top half of her dress and give her a nice solid top to pair with that skirt. The last thing a shiny dress with three different prints needs is a stack of shiny bangles.
I admit I have a specific bias against the pairing of really sleek hair with dolman sleeves. Bias aside, Gabrielle Union's belt is too wide for that dress, but overall, she's dressed very appropriately for a charity event. It's been a really long time since I've seen Shannon Elizabeth show up to an event not looking tacky. I have another unfair bias against tulip dresses, but Sanaa Lathan looks beautiful and soft in lemon yellow.
Sarah Silverman looks positively muted in her little black dress, but what's up with that scarf? Bonnie Somerville somehow found herself a top with pirate sleeves that were viciously slashed open to include tinsel! Guys, I'm running out of ways to say "respectable" and "appropriate." Elizabeth Reaser is wearing a respectable, appropriate dress. Her shoes add a flirty touch and I'm glad she injected some color into her outfit with a red purse. And so concludes a night of appropriate, respectable dresses.