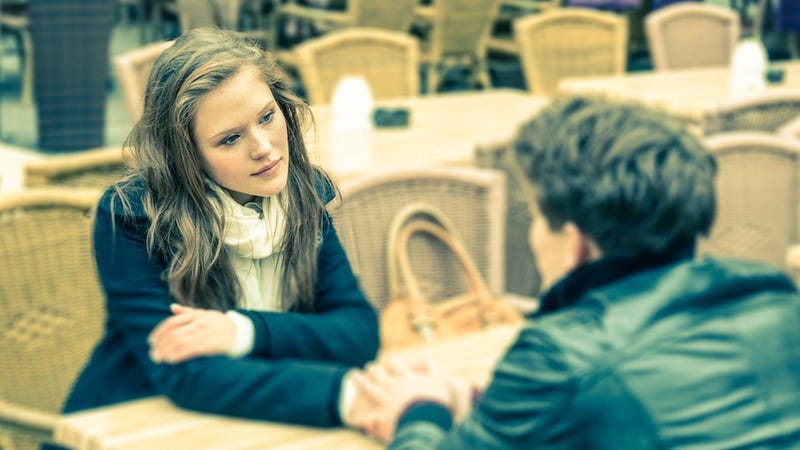 Want to date someone who looks a lot like your ex, but who definitely isn't your ex? Are you willing to pay big bucks to find this person? If so, then Match.com has the perfect service for you.
For $5,000, Match.com is offering users a special upgrade that pair will pair them with L.A.-based dating service Three Day Rule. Over the course of 6 months, Three Day Rule will assign the user a matchmaker, discuss dating preferences, give coaching, screen dates and, yes, analyze photos of exes to determine physical type.
"I've noticed over my years in matchmaking that people have types," Three Day Rule founder Talia Goldstein told Mashable. "I always ask my clients to send me photos of their exes. They say that they don't have a type, but when I see the photos, to me they look very similar. The ex's may be different ethnicities, or have different hair color, but their facial structures are the same."
If you don't have $5,ooo lying around you can always do what we normal creeps do: Make a paper mache model of your first love and date it until you're dead. Cost = paper + your dignity.
Image via Shutterstock.