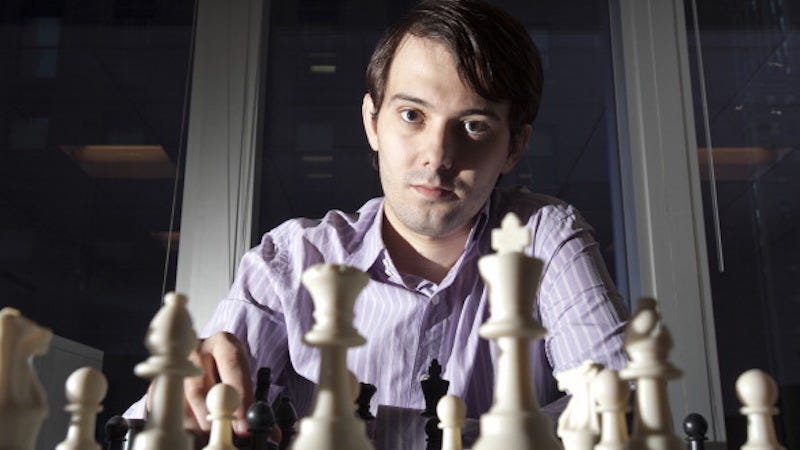 Angel of charity and former pharmaceuticals colossus Martin Shkreli has been busy lately. In September he jacked up the price of a vital medication for AIDS and cancer patients by 5,000 percent. Just last month he was arrested for possible securities fraud. And now he has some more exciting news for his bevy of fans.
On Sunday afternoon, this king of cool tweeted the subtlest, most tantalizing of messages:
Oh baby, yes. Give us your sick beats, Martin — what could the world possibly need more?
No doubt our main man Martin was inspired by a notable and recent purchase: the sole copy of Wu-Tang's album Once Upon a Time in Shaolin, for which Shkreli dropped roughly $2 million in an auction bid.
Could this mixtape be a demo of a Wu-Tang/Shkreli collaboration? Nah, good ol' Martin wouldn't want to inadvertently steal the limelight with his capacious musical gifts. He's generous like that.
---
Contact the author at rachel.vorona.cote@jezebel.com.
Top Image via Getty. Embedded Image via Twitter.