Stephen Bittel, the chairman of the Florida Democratic Party, resigned on Friday after six women complained of "creepy" and "demeaning" behavior. The women, Politico reported, "didn't want to be alone with him due to his body language, suggestive remarks and even the breast-shaped stress squeeze-ball he has been known to keep on his desk." The anonymous women reported that Bittel made comments about their bodies, as well as leering and staring. "He's just so fucking creepy," one woman told Politico.

Bittel's resignation came swiftly. Shortly after Politico published his report, the powerful chairman, whose rise was supported by two of Florida's most visible Democrats, Senator Bill Nelson and Congresswoman Debbie Wasserman Schultz, said in a statement that his "personal situation" had become "distracting," adding that he was working with our leadership to set the date for our party to elect my successor."
Bittel's resignation could have long-term implications for Florida Democrats, a party that, even prior to the recent scandal, has been struggling for relevance in a state whose politics are increasingly dominated by Republicans. But, as Politico reported on Monday, the party's instability could also have "major implications" well beyond Florida's statehouse.
"Florida is on fire. And it's not a controlled burn," John Morgan, a Democratic donor and lawyer, best known for cluttering Florida's highways with billboards and supporting the legalization of marijuana, told Politico. "It was already insane here," he added. "It's like Florida just can't get out of its own way." While Morgan's quote is the stuff of headlines—perfect for the melodrama of Florida politics (I love your billboards, John)—it does summarize the staggering dysfunction of the state's Democrats which could have a profound impact on the U.S. Senate.
G/O Media may get a commission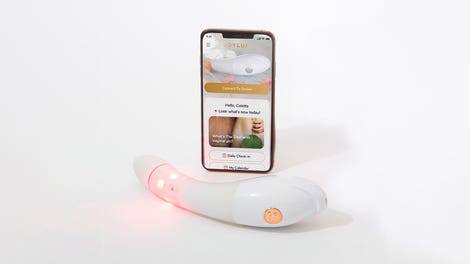 $50 Off
Joylux vFit Gold Device
Via Politico:
Bittel's resignation was a major blow to U.S. Sen. Bill Nelson — Florida's only statewide elected Democrat – who spent political capital on his friend and longtime donor to become chair of the state party in a bitterly contested race this year.

[...]

In sync with Nelson, Bittel set about reorganizing the state party from the ground up, believing that President Trump's surprise win in November was partly the result of a lack of grassroots engagement fueled by big-money donors. Nelson, one of the Senate's most vulnerable Democrats in 2018, admitted to reporters he was nervous about his expected campaign against GOP Gov. Rick Scott, a two-term multimillionaire with decent poll numbers and a penchant for high-dollar fundraising.
Florida is essentially offering up a political nightmare that only it could concoct: Senator Rick Scott. But even if Nelson can pull funding from national sources and retain his Senate seat, Florida Democrats are likely to lose even more ground in other major races, including the upcoming gubernatorial election. If this story is uniquely Florida, both in its dysfunction and insanity, it's also a reminder that Florida will likely, once again, render its chaos well beyond state lines.
Bittel isn't the only Florida politician to be accused of inappropriate behavior. A recent report from the Miami Herald described the culture of the Florida legislature as "ripe for sexual exploitation." Earlier this month, Senate Appropriations Chair and Republican gubernatorial candidate Jack Latvala was accused by six women of harassment and unwanted touching. Latvala has repeatedly denied the allegations but is currently being investigated by the Senate.