The ex-girlfriend of 21-year-old Zephen Xaver, who fatally shot five people at a bank on Thursday, says that her warnings about him went ignored.
Xaver has been charged with five counts of premeditated murder after opening fire at a SunTrust bank in Sebring, Florida. While police believe the crime was a "random act," according to ex-girlfriend Alex Garlach, Xaver had long-fantasized about killing people.
PBS reports:
The shootings were not a shock to Alex Gerlach, who identified herself as Xaver's former girlfriend. She said he's long been fascinated with the idea of killing, but no one took her warnings about him seriously. For some reason, he "always hated people and wanted everybody to die," Gerlach told WSBT-TV in South Bend, Indiana.

"He got kicked out of school for having a dream that he killed everybody in his class, and he's been threatening this for so long, and he's been having dreams about it and everything," she said. "Every single person I've told has not taken it seriously, and it's very unfortunate that it had to come to this."
According to a 2014 police report from an Indiana police department, in 2014 Bremen High School Principal Bruce Jennings contacted police after Xaver reported having two dreams about hurting his classmates. The AP notes that, according to the report, "his mother agreed to take him to a behavioral health center and police took no further action."
More from the police, per the AP:
Authorities also released log entries of other incidents involving Xaver, including one in March 2017, when Michigan State Police advised that a girl was receiving messages from Xaver that indicated he was "possibly thinking of suicide by cop and taking hostages."
G/O Media may get a commission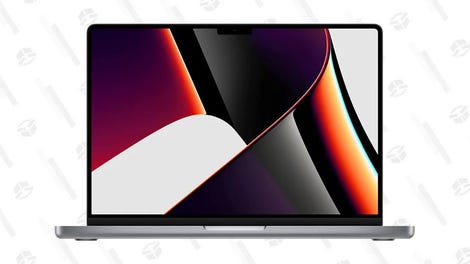 Save $300
2021 14" 1TB MacBook Pro
"We believe it was a random act," Police Chief Karl Hoglund told reporters on Thursday. "Aside from perhaps driving by and seeing it was a bank, we have no known evidence that he targeted this bank for any particular reason."
According to PBS, this was "at least the fourth mass shooting in Florida with five or more dead in the past three years." In November, a far-right extremist with a history of assaulting women shot six people at a yoga studio in Tallahassee. In 2018, A gunman killed 17 people at Marjory Stoneman Douglas High School, and in 2016, a man fatally shot 49 people at an Orlando night club.
One thing about Xaver's crime that doesn't seem random, however: it falls in line with the broader pattern of mass shootings in America, a majority of which are perpetrated by white men and enabled by an alarmingly easy access to guns.