Five people were killed and several others were injured on Sunday in a high-speed car chase involving Border Patrol and an SUV allegedly carrying undocumented immigrants from Mexico into Texas.
NBC News reports that at around 11 a.m. on Sunday, immigration officials stationed near the town of Big Wells in southwest Texas spotted three SUVs they believed to be smuggling undocumented immigrants. Agents stopped two of the cars, they said, but chased after a third, which was reportedly speeding along Highway 85 at around 100 miles per hour. Border Patrol agents and a local sheriff's deputy chased the car until it ran off the road, ejecting several passengers.
"Border patrol was pursuing a vehicle, a Chevrolet Suburban, and one of my deputies assisted and took over the pursuit just west of Big Wells," Dimmit County Sheriff Marion Boyd told ABC News. "The vehicle was traveling around 100 miles per hour and from what we could tell the vehicle ran off the road, caught gravel, then tried to recorrect and that caused the vehicle to turn over several times."
Four passengers died at the scene, according to Boyd, and several others were transported to a San Antonio hospital, where another passenger succumbed to their injuries. The driver was taken into custody, Boyd said. The deceased have yet to be identified.
Boyd claimed the fatal chase was a common occurrence in the area, which is located about 50 miles from the Mexican border. He told reporters it signified the need for increased border security. "This is, I think, a perfect example of why our borders need to be secure. It endangers American lives as well as those people from Mexico and other countries coming here for whatever reasons they are coming," he said.
G/O Media may get a commission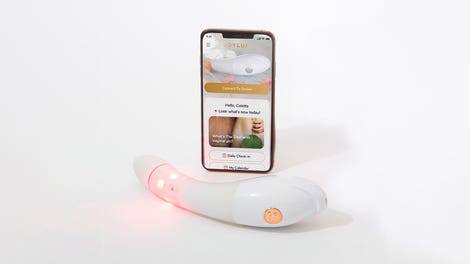 $50 Off
Joylux vFit Gold Device
But the conversation surrounding border security has sharply increased over the last few weeks, both with the implementation of the Trump administration's zero tolerance policy regarding undocumented immigrants, and the revelation that immigration officials have been separating caught migrants from their children at the border. Also on Sunday, a group of Democrats visited Customs and Border processing centers in South Texas, and Texas Democratic Rep. Beto O'Rourke, who is running for Senator Ted Cruz's seat, called for an end to the separation practice.
Former First Lady Laura Bush, who previously served as the First Lady of Texas, wrote an op-ed for the Washington Post slamming the separation practice. "I live in a border state. I appreciate the need to enforce and protect our international boundaries, but this zero-tolerance policy is cruel. It is immoral. And it breaks my heart," Bush, who still lives in Texas, wrote. "Americans pride ourselves on being a moral nation, on being the nation that sends humanitarian relief to places devastated by natural disasters or famine or war."
It is noteworthy that the framework for the current zero tolerance policy comes from a 2005 immigration policy that aimed to increase the number of migrant prosecutions at the border. That policy, dubbed Operation Streamline, was implemented by George W. Bush's administration, i.e., under Bush's husband.