Over the weekend, it was reported that Madonna was spotted with a dancer and choreographer named Brahim Rachiki. So who is this guy?
At the moment, Rachiki's website is down. Whether it's a side effect of sudden fame or an attempt to fly under the radar, the result is the same: we know very little about this character who is making out with her Madgesty. Here's what we do know:

1. Rachiki, 33, is younger than Madonna, 52, but not younger than Jesus Luz, who is 24.

2. But! Rachiki is 33, which is the year Jesus Christ died. What does it mean?!?!

G/O Media may get a commission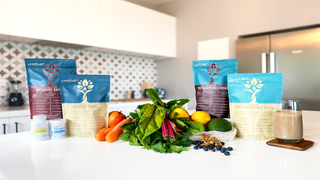 3. Rachiki was a choreographer on the Sticky & Sweet tour.

4. Rachiki is listed as second assistant choreographer in the credits for the Michael Jackson documentary, This Is It.
5. Rachiki is hot.
Stay tuned, as surely details will be forthcoming!
A New Man For Madonna [Socialite Life]
Madonna Has A New Young Boy Toy [Page Six]
Madonna Linked With New, Young (But Not Younger than Jesus Luz) Guy [Pop Eater]