Carla Provost, current chief of the Border Patrol and the first woman to hold the position, was reportedly once a member of "I'm 10-15," the recently shuttered members-only Facebook group in which agents shared racist and sexist memes, including at least two doctored images of Representative Ocasio-Cortez engaging in oral sex. As The Intercept noted when it first reported Provost's involvement in the group, the former cop and glass-ceiling-shatterer had previously condemned the group's posts publicly. "These posts are completely inappropriate and contrary to the honor and integrity I see—and expect—from our agents day in and day out," she said at the time. "Any employees found to have violated our standards of conduct will be held accountable." Now, it appears that Provost knew more about the group than she let on.
Provost, as you may recall, was promoted to head the Border Patrol in April of 2017, to much excitement over her "feminist" win. For much of her tenure, the agency was around 95 percent male, and in a number of interviews Provost, who at one point was in charge of investigating corrupt agents, pledged to make one of the nation's most vicious and controversial agencies a more equitable and diverse place to work. "When it comes to women, obviously there is always more that we can do," she told the New York Times in 2018. "I know I am the first female to lead the agency but I definitely know that I will not be the last one."
As she told Politico shortly after she was promoted, women agents bring a certain touch to the agency. Once, as she recounted to the publication, she had single-handedly apprehended 63 people attempting to cross the border by, I guess, looking like a woman and exploiting the vulnerability of 63 people making a journey through dangerous terrain:
[T]hey're in the middle of nowhere. So, what are they going to do? I know where I'm going; they don't know where they're going. I told them, "Look, we're going to walk out here, and we'll get you food and water." They're nervous and it had almost a calming effect, and they listened and followed me out. Really, unless they were going to assault me, the only other thing they could do was run off, and then they're lost in a desert.
"There's also a different approach, I think, when women come onto the scene," she continued. "Quite often in stressful situations, if a female agent comes in, it has a calming effect it things are getting out of control." That said, she went on to note to Politico that she didn't believe women were less likely to use violent force.

In early July, Propublica reported on the existence of "I'm 10-15," a private Facebook group of nearly 10,000 members named for the Border Patrol code for "aliens in custody." According to the publication, agents in the group posted a widely circulated photo of a migrant father and daughter face-down in a river along the southern border, suggesting it could have been "edited" by the "dems and liberal parties." In another post, a photo illustration of Alexandria Ocasio-Cortez is captioned "Lucky Illegal Immigrant Glory Hole Special Starring AOC."
G/O Media may get a commission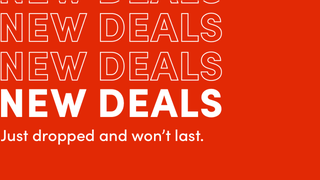 Up to 70% off
Wayfair - Cyber Week Deals
At the time, Vicki Gaubeca, director of the Southern Border Communities Coalition, suggested the images reflected the palpable misogyny within the agency and Border Patrol's lack of women agents. Shortly after the ProPublica story published, Provost called the posts "completely inappropriate and contrary to the honor and integrity I see—and expect—from our agents day in and day out."
But as The Intercept reported on Friday morning, Provost posted to "I'm 10-15" three months into her tenure as the chief of the agency, though she left the group at an unspecified time before news of the group's existence broke. In a comparatively benign addition to the group, Provost replied to a post from a commenter noting she'd been promoted as a supervisor after only two years in the field.
"It was actually 3 years......hard to turn down when they offer it to you......just saying," she wrote. Carla Provost: a true feminist pioneer.