Former journalist Danica Roem secured the Democratic nomination for the 13th District seat in Virginia's House of Delegates on Tuesday. If she wins, she will be the first openly transgender person to be elected and seated as a state legislator.
The Washington Blade reports that Roem is facing off against Republican incumbent Bob Marshall in the general election. Marshall has served 13 terms, and during that time has established a reputation as an anti-LGBT legislator who once notably called transgender people "gender confused."
Marshall was responsible for the Marshall-Newman Amendment, which made a ban on same-sex marriage part of the state constitution in Virginia until a federal judge overturned the measure.

More recently, Marshall pushed legislation that would bar transgender people from using the restroom in any government-owned building consistent with their gender identity.
When Marshall received news of Roem's nomination, he gave a statement to the Post referring to Roem with male pronouns, and said he would "run an issues-oriented campaign." The Associated Press reports that most of the bills Marshall has sponsored have been centered on his conservative views and had little hope of passing. Meanwhile, the district has become increasingly left-leaning, going to Hillary Clinton last November.
While Roem's election would be a huge step in transgender visibility in politics, she is running on a platform framed by the usual concerns of people in her district, like fixing the roads. But she certainly appreciates the fact that it is bigoted Bob Marshall she's running against.
G/O Media may get a commission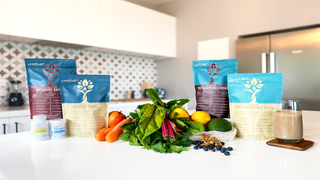 "Let me make this really clear for you: When the people of the 13th District elect a transgender woman to replace the most anti-LGBT legislator in the South, it will be an act of certainty, and it will be a defining moment that will resonate across the country," Roem said.