We can't say how this happened, but we've seen script pages from the pilot episode of the new Absolutely Fabulous, starring Kristen Johnston and Kathryn Hahn.
Kristen Johnston, whom you may know from Third Rock or Music And Lyrics, will play Patsy. Kathryn Hahn, who was in Crossing Jordan, Revolutionary Road and Anchorman, is Edina. Ready for spoilers? Here goes:
The premise is very close to the UK version of Ab Fab, except the ladies live in Los Angeles. Eddie is described as "an attention-hungry woman who tries too hard to look beautiful." Patsy is described as "an imperious woman who loves to intimidate. She could be forty or sixty-five, it's LA, hard to tell." Eddie is in PR; Patsy is in fashion. In the opening scene, a "gorgeous African-American woman" named Novelette delivers water to Eddie's home; Eddie decides, on the spot, to hire her as an assistant. Unlike the air-headed Bubble in the UK version, Novelette is quick, smart and competent. And black! Patsy has no idea how to deal with this; when Novelette says something like, "Wonderful to meet you, Ms. Stone," Patsy replies, "It's all good, dog." In addition, Eddie tries not to act shocked when she discovers that Novelette can ski. in other words, the character exists mostly to make Edina and Patsy look like fools.
Of course, looking like fools is something Patsy and Edina do without any help: The script has Eddie announcing that she's "doing a cleanse" in order to go shrink her size 6 form to fit into size zero designer samples; Patsy uses the phrase "that's not the way I roll," the ladies smoke where they're not supposed to and make inappropriate, suggestive comments to a cute 16-year-old boy — a friend of Saffron's, naturally. That gimmick is straight out of the UK version, as is most of the plot of the pilot, which involves a charity dinner for which Eddie wants "names." She's only throwing the dinner because she's dropped off of some magazine's list; Saffron speculates it's because "the world has changed and you've been in a pill and Chardonnay fog." The zeitgeist is all about humanitarianism, she scolds. There's an incident in which Eddie, caught smoking, sprays mace in a cop's eyes, and Patsy "accidentally" stabs a chef in the hand — only alarmed that his blood is getting on Eddie's couture skirt. Some of the gags — like the ladies watching the clock and waiting for the minute hand to hit noon before drinking wine — seem extremely played out. (Didn't Cloris Leachman do that in Spanglish? Also, why would Edina and Patsy care what time it is? If there's a drink to be drunk, they'll oblige!)
The interesting angle is where the UK AbFab often flashed back to Edina and Patsy's hazy hippie druggy '60s and '70s past, the American version seems to allude to Patsy and Edina's '80s L.A. rock and roll druggy past. It could be funny to explore these women as former Motley Crue or G'N'R fans.
G/O Media may get a commission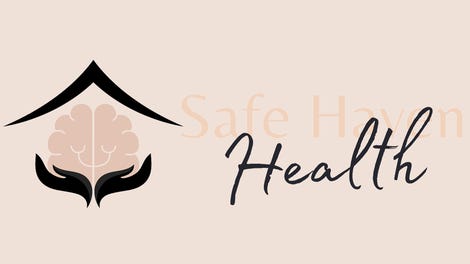 Addiction counseling
Safe Haven Health
Unfortunately, in the end, understanding that it was just a draft, the script didn't seem as funny or irreverent as the original. (Kristen Johnston told Entertainment Weekly: "It's one of those scripts that's like my favorite kind because on paper you're like, Oh, this is funny, but when you read it out loud with two actresses, it's, like, the funniest shit ever.") While it's easy to transplant shallow, self-absorbed characters to Los Angeles, will the rapid-fire British humor translate? (A post on Mental Floss reminds us of British shows that didn't make it on this side of the pond, like Coupling and an American version of Fawlty Towers. Did you know that Roseanne Barr originally bought the rights to Ab Fab?) And let's not forget: The UK version of Ab Fab had something the American version will never have: The comedic geniuses of Jennifer Saunders and Joanna Lumley.






Sweetie! Darling! Absolutely Fabulous Goes Stateside [Daily Mail]
Bad Fab? [World Of Wonder]
Kristen Johnston: The Scoop On Her 'Absolutely Fabulous' Return To TV [EW]
Related: TV Shows That Didn't Cut It Across The Pond [Mental Floss]