John Krasinski, otherwise known as Jim Halpert, says he'd be willing to participate in a reboot of The Office. Even if The Office fans think it might be a bad idea?

At any rate, this is the type of news our friend Pam Beesly is looking for.
When asked about the reunion rumors on The Ellen Degeneres Show on Monday, Krasinski joked, "I did hear that. On the internet. Guess who didn't get a call? Me. What does that say? NBC is like, 'You know who we didn't like? Jim.'" That's not true.
Were he to be contacted, Krasinski says he would be down for a remake. "Are you kidding? I'd love to get that gang back together," he told Ellen, perhaps courteously. Watch the end of the clip below.
G/O Media may get a commission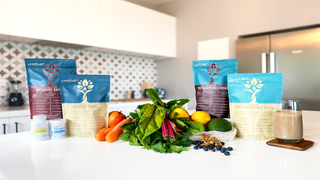 That's funny because Pam Beesly has been saying this.

We know how much Pam Beesly—I mean, Jenna Fischer—would be down for a reunion, because she previously talked about the magic of her relationship with Halpert/Kransinski on the show—and possibly in real life—in her recent book. She's been teasing the possibility of an Office reunion for years.
Look at this cute photo in 2016.
And this tweet, from 2016.

And this, in 2017.
In January, Fischer reiterated that she'd definitely do a revival. "I think that's for networks to figure out if I were to be asked," she said at a Television Critics Association panel. "I haven't been approached about it and don't know anything about it...But I love Pam!"
That same month, Rainn Wilson (who plays the emotionally and physically indestructible Dwight Schrute) said during a radio interview, "I'm up for it if the timing is right, and the schedule is right and it's a funny idea. I don't want to just keep doing more office episodes so it would have to be something really cool."
Angela Kinsey, who played the uptight cat enthusiast Angela, said in late 2016 that she'd be down for the cause as well. So is this happening? Do we need it? Or are these people just talking into the air?
No word on whether Creed is in or not, but it's not a real reunion if he isn't.