I'm no figure skating expert. I'm just a fan who wanted to write a fist-pumping post celebrating Adelina Sotnikova, despite the chatter that her free skate scores were higher than she deserved. But. But.
There have been rumblings throughout that the judges unfairly favored the Russian upstart. An article on The Wire echoed a lot of the Twitter chatter: Skating expert Dave Lease said, "If Adelina was not from Russia, she would never get those marks." And former US silver medalist Naomi Nari Nam: "I definitely think it was home court advantage [for Sotnikova]. It was very inflated."
Sotnikova has what seems like the perfect Cinderella story. Throughout these Olympics, Sotnikova was ignored as a contender in favor of her teammate, Julia Lipnitskaia, as well as Vancouver's gold and silver medalists, Yuna Kim and Mao Asada. Even the US's Gracie Gold, Polina Edmunds, and Ashley Wagner got more love, and all of them were considered long shots, given the international competition.
USA Today has a succinct summary of the Sotnikova narrative before the short program on Wednesday:
Sotnikova was considered Russia's great hope for Sochi when she won the junior world title in 2011. But she was all but forgotten amid inconsistent performances over the past two seasons and the rise of 15-year-old phenom Julia Lipnitskaia.

She was even passed over for the team competition, where Lipnitskaia charmed the nation as she helped the Russians win gold. (President Vladimir Putin patted the tiny teenager on the head in the victory celebration.)
G/O Media may get a commission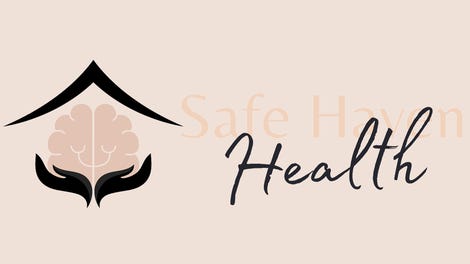 Addiction counseling
Safe Haven Health
On the other hand, Lipnitskaia, only 15 years old, skated flawlessly throughout the team competition and was expected to be Kim's likeliest rival for the Gold medal during the individual program. But that changed on Wednesday, when she fell on her last jump during an otherwise beautiful short skate. (If you want to relive the upset again, check out the video here.) The mistake left Lipnitskaia in fifth place after the short program.
Sotnikova, meanwhile, turned out a short program performance that was so good that she was only .28 points behind first place finisher Kim. (You can watch that — and see how happy she looks throughout the whole thing — here.) The Guardian, however, attributed this slimmest of leads to Kim's "nerves."
On Thursday, Lipnitskaia fell again:
Sotnikova herself turned out a strong routine. And she also exhibited the poise and befitting an Olympic champion. As The New York Times described:
Overlooked by her own country earlier at the Olympic team event, Sotnikova, 17, waited patiently and calmly for the singles competition and delivered a sophisticated performance on Thursday to win the long program in a major upset over the 2010 champion Kim Yu-na of South Korea.
There were a nail-biting few minutes or so in between Kim finishing her free skate and her results being read (she was the last to go). It was still possible for the judges to award her scores high enough to hold onto the gold:
She got a 144.19, seemingly confirming that the South Korean skater had delivered a silver medal performance when compared with Sotnikova's, especially when it came to the technical elements. More from USA Today:
Kim beat the Russian – barely – on the component marks, 74.50 to 74.41. But Sotnikova's program was more difficult, packed with jumps and high-value technical elements. She did seven triple jumps, five in combination, to six for Kim, only of which were in combination.

Sotnikova also got the maximum level 4s for all of her spins and footwork while Kim had Level 3s on one spin and one footwork sequence. Put it all together, and it was the difference between silver (a 69.69 technical score for Kim) and gold (75.54 for Sotnikova).
I was right there with USA Today in celebrating how well Sotnikova pulled off such a technically difficult program. But in the cold light of day, I have to question why she wasn't really penalized for stepping out of one of her combinations, and how she scored so high on the component portion, especially compared to Carolina Kostner and her strong artistic performance that same night.
The Wire has a more detailed breakdown of the relevant scores than we've so far been treated to. This includes the judge-by-judge scoring on the skaters' jumps and elements. In comparing each judge's technical scores for Sotnikova and Kim, it seems that a couple of judges really did inflate the Sotnikova's score, even with a penalty, while withholding marks from Kim.
Sotnikova's comeback from not even being included in the free skate to the gold medal is a seductive story, and she certainly deserves recognition for how well she skated in the Olympics. I wanted to believe that even though Sotnikova's scores ended up significantly higher than the silver and bronze medalists, the outcome could be justified without undermining her or the judges' credibility. But in figure skating, a win is never just a win. Controversy is as much a part of the sport as jumps, spins, and scores.
Image via Getty.