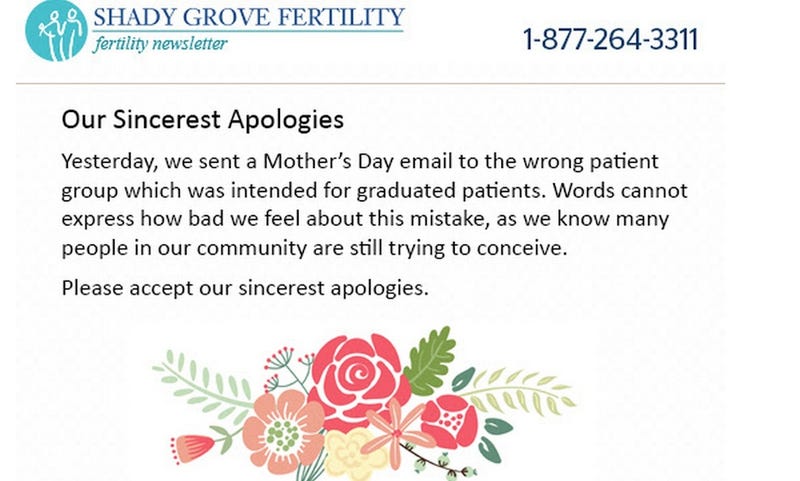 Shutterfly wasn't the only company to send out Mother's Day emails congratulating non-moms on being moms: Shady Grove Fertility did the same thing, except theirs went to a group of people specifically trying to get pregnant, not people who had already done so.
A tipster trying to conceive via IVF sent Jezebel Shady Grove's apology email, which had not one but two parts:
With locations in Washington D.C., Baltimore and Philadelphia, Shady Grove bills itself as the largest fertility center in the country, with "more babies born on an annual basis than any other fertility center in the United States" (30,000!). The original email was very confusing to some of their patients, one of whom took to the Center's Facebook page to articulate her pain:
I'm very upset to have received the Happy Mother's Day email yesterday. I wondered why that was sent to me from the fertility clinic in which I've paid over $23,000 to in order to have my baby. It was bad enough that it was Mother's Day & then I recently had a D&C for a miscarriage on 4-26. Talk about kicking you while you're down.
We should just cancel Mother's Day.