The Badminton World Federation has been searching for a way to drum up interest in female players before the 2012 Olympics. Its solution: Force women to play in skirts to create a more "attractive presentation." Amazingly, officials insist this isn't sexist.
The new dress code will finally go into effect on Wednesday after widespread complaints led officials to postpone the May 1 start date. Currently many women play in shorts or track pants. After consulting with a marketing firm, it was determined that players at the upper levels of the sport need to look more feminine to attract fans and sponsors, according to the New York Times.
There's nothing wrong with playing in a skirt, and some players already do. However, many object to having skirts foisted on them when it does nothing to improve their performance and may make them less comfortable. The policy is also offensive to some Muslim players. Pakistan's badminton federation is refusing to adhere to the dress code because, "our religious beliefs and norms do not allow our lady players to wear skirts."
A document issued by the Badminton World Federation helpfully lays out in pictures what ensembles are now allowed, for those confused by the written guidelines. Players can still wear pants, but now they must put a skirt over their track pants or shorts. Seeing a woman sweat through her track pants is gross, but if you add another layer of fabric, she'll look totally hot!
G/O Media may get a commission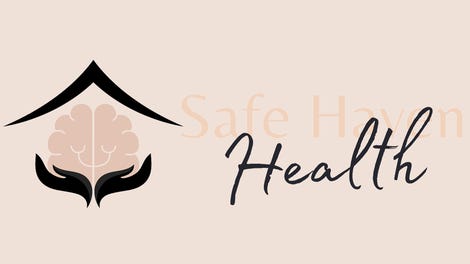 Addiction counseling
Safe Haven Health
It's clear that officials are hoping badminton players will adopt cuter, skimpier outfits like those worn by tennis players. Columnist Kalpana Sharma wrote in the newspaper The Hindu that the difference is female tennis players have more input in how the sport is operated, and more freedom to decide what they want to wear. Unsurprisingly, in the Badminton World Federation, there are only two women on the 25-person council and executive board. And it seems at least one can't even wrap his head around the issue. From The Times:
"We're not trying to use sex to promote the sport," said Paisan Rangsikitpho, an American who is deputy president of the Badminton World Federation, which is based in Kuala Lumpur, Malaysia. "We just want them to look feminine and have a nice presentation so women will be more popular."
Uh, demanding that the women look more feminine is using sex appeal to promote badminton. And it's also wildly sexist to focus on the women's appearance, not their athletic ability, to lure new fans and TV viewers. Iranian player Kaveh Mehrabi, who is president of the Badminton Players Federation, adds:
"I believe the intention is good to raise the profile of the sport, but it takes freedom of choice away from female athletes ... I think we should work on promoting personalities. When people watch tennis, they like the stories around the rivalries and personal lives. Whether you wear a dress or not doesn't make much difference."
Could the public really get behind a woman because of who she is and what she does, not how she looks in a skimpy skirt? It's a pretty wild idea, but maybe it's worth giving it a shot.
Badminton's New Dress Code Is Being Criticized As Sexist [NYT]