ESPN The Magazine has revealed three of the six cover athletes planned for its second annual "Body Issue." And just like last year, the sports stars don't have any clothes on.
This is 28-year-old Phoenix Mercury guard Diana Taurasi. The WNBA star won a bunch of NCAA championships when she was at UCONN, played in the Olympics in Athens and Beijing, and has a really awesome head of hair. It's a nice pose, and at least she — unlike some of the others — didn't have to hold sporting equipment while naked.
Ester Vergeer, 29, is a Dutch former wheelchair basketball player who now plays wheelchair tennis — and wins. She's a 16-time Grand Slam champion and has been the world's top ranked player since 1999. I guess if you've never heard of her (I hadn't), the strategically-placed racquet certainly offers a clue and identifies her sport, but she just looks… uncomfortable.
G/O Media may get a commission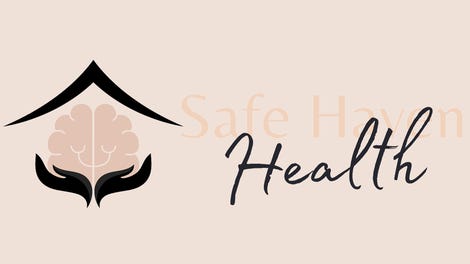 Addiction counseling
Safe Haven Health
The USA Women's Water Polo Team, on the other hand, look totally comfortable! What's more fun than standing around naked under bright lights on a photo set with your coworkers? But wait! There's more!
These ladies had to stand asscheek to asscheek. Would they do that with men?
Now, according to ESPN, the Body Issue "is a celebration and exploration of the athletic form, honoring athletes of diverse shapes, sizes, colors, genders and race."
The question is… When is a photograph about "athletic form" and when is it about "sexy body"? Because when basketball star Dwight Howard was on a cover last year, the focus of the image was his musculature. Diana Taurasi's biceps are impressive, but her cover shot seems a bit more sensual. And the shot of the water polo team could be an outtake from a sorority hijinks porn movie. Are we conditioned to see the naked female form as sexual, and the nude male form as one a symbol of strength? Or did ESPN use a different approach when photographing male and female athletes? If you're really interested, you can find out more tonight, when ESPN2 airs a special about the Body issue. Meanwhile, we'll just sit here waiting for the covers with naked dudes to be revealed.