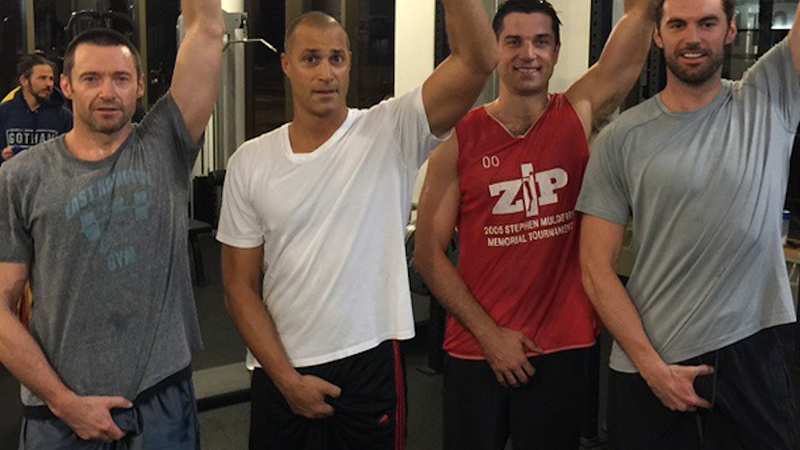 Following the incredibly popular and confounding ALS ice bucket challenge, there's a new viral craze happening that's meant to raise ... awareness for testicular cancer.
The #FeelingNuts challenge implores men to post a photo of themselves grabbing their meat (with clothes on we guess), which, despite the name, is not exactly that challenging. Tyson Beckford, Hugh Jackman and Ricky Gervais have all participated.
Now that organizations have seen how viral a charitable cause can become, expect more of these. #FeelingNuts has been going on since June, via the U.K.'s Check One Two, but maybe you didn't notice because Hugh Jackman wasn't involved yet.
CNN maturely avoided any puns in describing the challenge:
Why testicular cancer awareness? Unlike some other cancers, testicular cancer typically affects young men, with an average age of diagnosis 33, according to American Cancer Society. The organization estimates that 8,820 new cases of testicular cancer will be diagnosed this year in the United States.
The Daily News did not:
Hugh Jackman is the latest celebrity to try to get the ball rolling on a new viral challenge for charity. In the wake of the success of the now ubiquitous ALS Ice Bucket Challenge, celebs are bringing awareness to testicular cancer by grabbing their manhood and nominating others to do the same.
I dunno, this one is touch-and-go.
The point is to get men to realize they should examine their bodies for irregularities, which is a good thing. Anyone participating can follow up the challenge by reading how to perform a testicular self-exam.
Image via Instagram