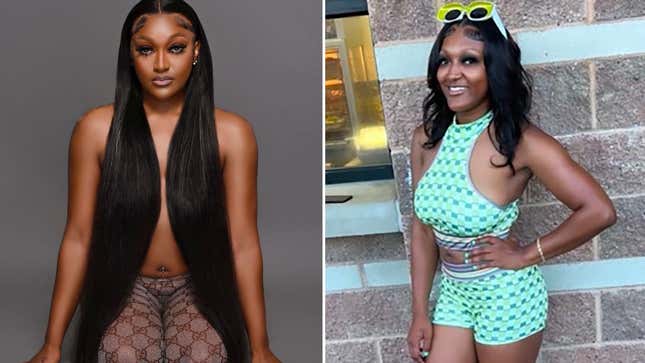 Federal prosecutors announced on Wednesday that they won't bring charges in the murder case of Shanquella Robinson, who was killed while on vacation in Cabo in October. Robinson, a 25-year-old Black woman from Charlotte, North Carolina, was found dead shortly after video footage surfaced of her being violently beaten. The woman who attacked Robinson in the video was later identified as Daejhanae Jackson, one of the six travelers who accompanied Robinson on the trip.

Don't Call Them "Riots," Says Historian Elizabeth Hinton—They're Black Rebellions
In a statement released on Wednesday, U.S. Attorney Dena King and the FBI said they weren't able to bring charges in Robinson's case as they weren't able to collect enough evidence. "Based on the results of the autopsy and after a careful deliberation and review of the investigative materials by both U.S. Attorneys' Offices, federal prosecutors informed Ms. Robinson's family today that the available evidence does not support a federal prosecution," the statement reads.
Yet, shortly after Robinson's death last year, Mexican officials ruled that she died of a cracked spine and brought femicide charges against Jackson. In the last six months, the U.S. has yet to extradite Jackson, and U.S. officials stated on Wednesday that Jackson is not a criminal suspect after the FBI completed its investigation into Robinson's case.
Federal prosecutors' announcement has already been met with outrage and accusations of misogynoir. The announcement comes after Robinson's family wrote a letter to the Biden White House calling for action around their daughter's death. Some have taken issue with prosecutors' claim that they don't have enough evidence when quality video footage shows Robinson being attacked close to her time of death, and Mexican authorities charged someone with her murder.
"We're disappointed but we're not deterred," the Robinson family attorney Sue-Ann Robinson (no relation to the family) said during a Wednesday afternoon press conference. "It's not something that's unexpected. Black and Brown people have always had to carve their own path to justice and we've been doing that since the beginning."
Since Robinson's death last fall, the Charlotte Observer notes that her case has been followed by a trail of "conflicting explanations." Friends of Robinson who accompanied her on the trip told her mother she'd died of alcohol poisoning. But Robinson's death certificate states that she died of "severe spinal cord injury and atlas luxation"—in other words, a broken neck. "When I saw in that casket, and I saw the knot, the cut on her lip, I know for a fact that they did some bodily harm to her," Robinson's father, Bernard Robinson, said at a recent rally for her.
"The death of Ms. Robinson has been incredibly difficult for her family and the community. As a matter of policy, federal officials generally do not issue public statements concerning the status of an investigation," King wrote in her Wednesday statement. "However, given the circumstances of Ms. Robinson's death and the public concern surrounding this investigation, it is important to reassure the public that experienced federal agents and seasoned prosecutors extensively reviewed the available evidence and have concluded that federal charges cannot be pursued."