Donald Trump's mission to weaken the nation's only federal family planning program has been temporarily thwarted: on Tuesday night, a federal judge said he plans to block the sweeping changes that would have barred providers from informing discussing abortion with patients, and would further enable the rise of anti-abortion Christian family planning centers.
Politico reports that Oregon's U.S. District Judge Michael J. McShane plans to grant a preliminary injunction against the so-called "gag rule" in response to a lawsuit brought by 21 state attorneys general (including Washington D.C.). The rule changes, scheduled to go into effect May 3, would have barred funding from family planning organizations that perform abortions, or even refer patients to abortion providers. They also would have required clinics that offer abortions to create separate physical barriers, including maintaining separate medical records and staff.
Title X offers essential family planning and reproductive services to 4 million low-income people, who are predominantly women of color. Although the regulation never funded abortion, the program became a target of the Trump administration, which has sought to defund Planned Parenthood. In Texas, the Republican effort to defund Planned Parenthood in 2011 has enabled the rise of evangelical family planning centers that routinely misinform patients and fail to offer basic services, like contraception. Should Trump's "gag rule" go into effect, what happened in Texas could happen on a national scale.
The injunction is a brief sigh of relief for providers, including Planned Parenthood, which filed a separate lawsuit against the rule changes and said it would not participate in Title X if the rules were to go into effect. "We will not ever violate our commitment to ethical patient care and we won't participate in an unethical Title X program," Emily Stewart, the vice president of public policy at Planned Parenthood Federation of America, told Jezebel in February. "This would completely undermine the patient-provider relationship and harm the public's health."
"Because Title X primarily serves patients who are people of color, Hispanic, or Latino, the gag will add yet another layer of discrimination that will perpetuate health disparities and racial inequity," As Dr. Leana Wen, president of Planned Parenthood, told reporters in March, the rule changes will "add yet another layer of discrimination that will perpetuate health disparities and racial inequity" to people of color. "If you're wealthy and have private insurance, you can get the best medical care. But if you're struggling to make ends meet, your doctor won't even be allowed to give you the information you need to make the best choice for your health."
G/O Media may get a commission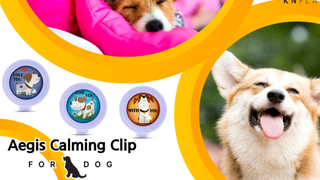 20% off
Aegis Calming Clip for Dogs
McShane's injunction may have limited impact, however. While he reportedly called the new Title X regulations a "ham-fisted approach to public health policy," he was hesitant to set a "national health care'' policy.