A federal court has clarified that the U.S. military must move forward with accepting transgender recruits beginning on January 1, 2018, following a ruling that Trump's attempt to ban trans service members cannot be enforced while the case is reviewed in court.

According to Buzzfeed, the Justice Department is in the process of of appealing an injunction issued last month by U.S. District Judge Colleen Kollar-Kotelly, though it first asked her to clarify whether that injunction would also stop Defense Secretary James Mattis from "exercising his discretion to defer the January 1, 2018 effective date for the accession." In other words, the Justice Department wanted to make sure that trans people wouldn't be allowed to enlist while the courts debated the constitutionality of Trump's ban. The answer is not what it was hoping for!
In 2016, Obama administration Defense Secretary Ashton Carter issued an order stating that the military would begin allowing transgender people to join by July 1, 207—a date that Mattis pushed back to January 1, 2018. But instead of confirming that Mattis would be allowed to defer the date again, Kollar-Kotelly went the other way, solidifying it instead.
As Kollar-Kotelly wrote:
"The Court explained that the effect of its Order was to revert to the status quo with regard to accession and retention that existed before the issuance of the [Trump] Presidential Memorandum," she wrote. "Those policies allowed for the accession of transgender individuals into the military beginning on January 1, 2018. Any action by any of the Defendants that changes this status quo is preliminarily enjoined."
G/O Media may get a commission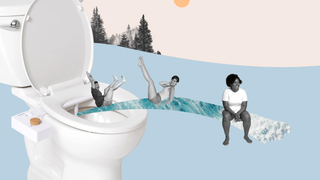 17% off
Tushy 3.0 Warm Water Spa Bidet Attachment
As of now, two federal judges—one in Maryland; another in D.C.—have filed injunctions blocking Trump's order.