On both sides of the pond, Fashion's Night Out has kicked off — and things will never be the same. (Okay, that last part was a lie. But there were a lot of celebrities in designer clothes.)
In London, Natalia Vodianova channeled a very chic brontosaurus — albeit with a larger brain.



Okay, please let Clara Paget's getup signal the end of this misguided "Straight Up" fever.



G/O Media may get a commission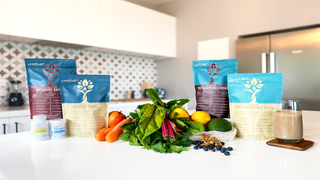 Also in London, Tali Lennox shows off a few of the fashionista's prime fashion week accessories: a bold lip and a ludicrous shoe.



Y'know how they're always calling leopard a new basic? Yeah, Lola Lennox shows how not to make that true.



Some people are really good at simultaneously patting their heads and rubbing their tummies. Jade Parfitt's kind of like that, except instead it's wearing a bunch of really awful trends simultaneously.



Claudia Schiffer in London: Astral Weeks. (Except the album's better than that suggests.)



This elegant New York fashionista in stilt-shoes is Amanda Brooks, and in my opinion, her I Love Your Style is one of the best fashion meditations out there. Just sayin'.



Diane von Furstenberg, as usual, manages to look totally unstudied — this is one dame whose clothes never wear her.



Blake Lively lives up to her name in a fun print balanced with clean lines.



Olivia Palermo may skew 70s bridesmaid, but still looks mighty pretty.



I'm not sold on this whole silk pants thing, but Vera Wang makes a good case for elegant loungewear.



Tory Burch takes her mumsy irony to a Talbots-like height.



Julianne Moore has worn more flattering ensembles, although few as well suited to a finger-painting session.



Serena Williams, torn between the desires for minimalism and femininity. Aren't we all.



An unusually jolly Anna Wintour, in a frock to match.



Leighton Meester has a fondness for pushing the envelope. But where, exactly? The Alps in a sexy "It's a Small World?"


[Image via Getty]