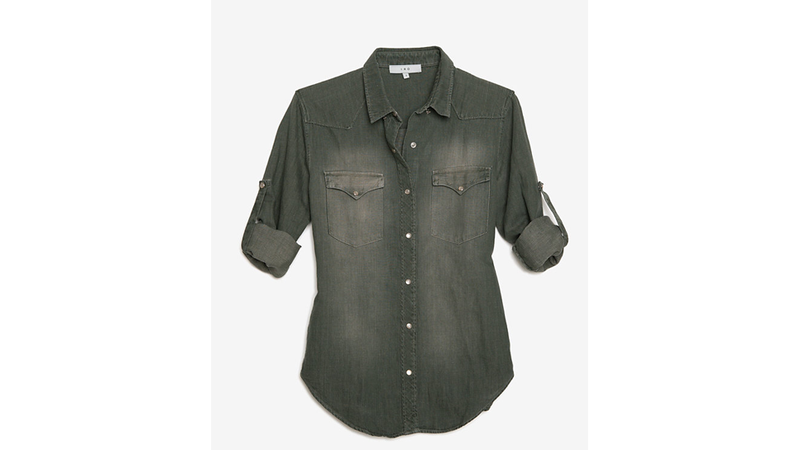 Fashion Scavenger Hunt
Welcome to Fashion Scavenger Hunt, a Jezebel column in which we all work together to find the elusive product of your dreams. Need help with a style or specific item, or just looking for advice on dupes? Email julianne@jezebel.com.
From Seep:

I'm looking for a cheaper alternative to this shirt. Essential features are a foldover collar, tab sleeves, button pockets, and a dark brown color.
You got this. (But wait: dark brown? Am I colorblind?)