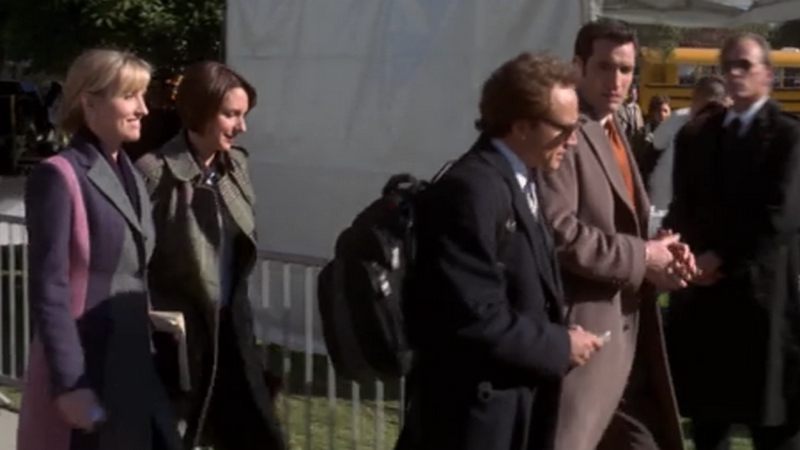 Fashion Scavenger Hunt
Welcome to Fashion Scavenger Hunt, a Jezebel column in which we all work together to find the elusive product of your dreams. Need help with a style or specific item, or just looking for advice on dupes? Email julianne@jezebel.com.
From Kayce:

Hi, I've been looking for a particular coat for several years now. In Season 7 of The West Wing, character Donna Moss (played by Janel Moloney) wears a stunning coat. I've attached pictures here. Any idea about the designer?
Give it your best shot!