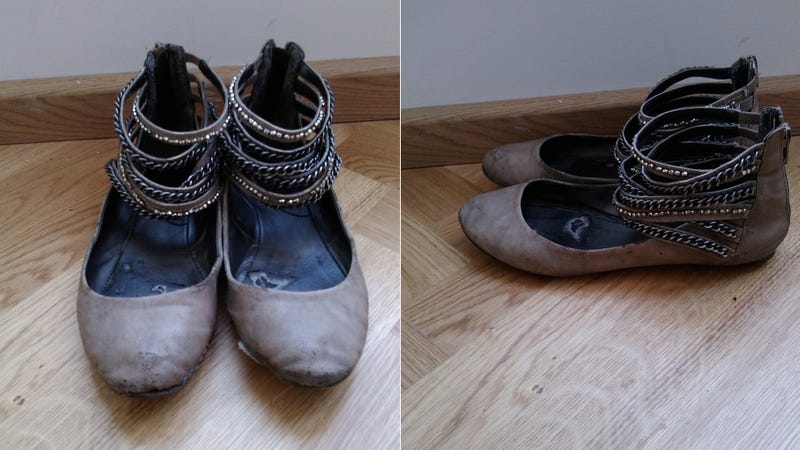 Fashion Scavenger Hunt
Welcome to Fashion Scavenger Hunt, a Jezebel column in which we all work together to find the elusive product of your dreams. Need help with a style or specific item, or just looking for advice on dupes? Email julianne@jezebel.com.
From Juliana:

These are my most favouritist ever shoes. They were origionally light dusky pink, with zippers up the back. I got them in the UK in 2009 in a store called Schuh and have worn them until they're beyond repair. I've stuck the soles back on numerous times and taped the backs together. They are finally dead and I desperately need another pair of these most comfortable and beautiful shoes.
Story of my life. Help her!