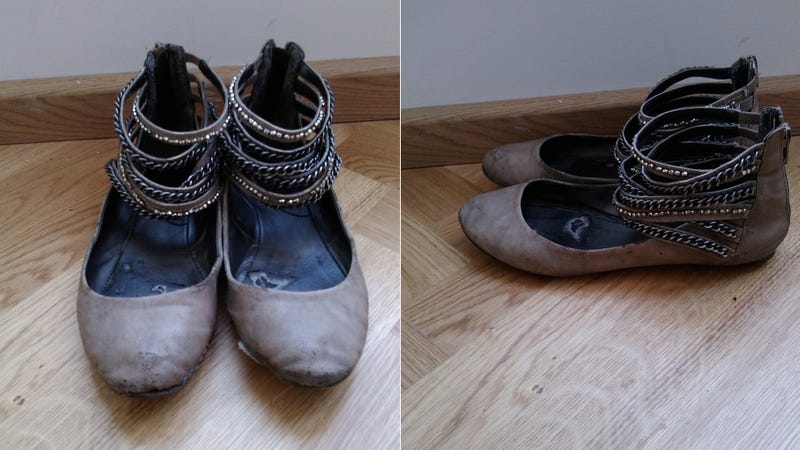 Welcome to Fashion Scavenger Hunt, a column to help you track down your favorite products — clothes, makeup, shoes, whatever — that have been discontinued or otherwise lost in the passage of time and quickie fashion trends. Email katie@jezebel.com to submit your own "wanted" ads.
From Juliana:
These are my most favouritist ever shoes. They were origionally light dusky pink, with zippers up the back. I got them in the UK in 2009 in a store called Schuh and have worn them until they're beyond repair. I've stuck the soles back on numerous times and taped the backs together. They are finally dead and I desperately need another pair of these most comfortable and beautiful shoes.
Story of my life. Help her!