Fashion's glitterati came out last night for the CFDA/Vogue Fashion Fund Awards in New York. The style at the event really ran the gamut—there were some fun looks, some severe looks, some risks that paid off, and some that did not.
Amanda Seyfried has her fashion face on, but girl is wearing a dress with feathers on it. Imagine how winsome that dress would look without that extra bit of sheer white fabric hanging out. A very similar dress to the one Olivia Wilde is wearing made the rounds about five years ago. I hated it then and I still hate it now. All I can think when I see Olivia Wilde in this dress is, "That's the woman Megan Fox found so sexy that she would strangle a mountain-ox with her bare hands?" At these fashion events, Zoe Kravitz invariably looks like the petulant wild child who cuts her own bangs and was forced by her parents to "wear something nice." I don't know if anyone else could pull off a burgundy (or is it dark brown?) leather halter minidress, but having an I-don't-give-a-fuck look on your face certainly helps.
Haute couture or hyper bizarre (in the French sense)? The contrasting lines on Ivanka Trump's black dress look crude. Anna Wintour's dress is sort of interesting because of the way it plays with our expectations of proportion, but I guess I'm the crude one here for being freaked out by how long her torso looks in that dress. Also, the skirt looks overworked and overdesigned. Coco Rocha is wearing a jaunty hat with something that any one of us could find in a thrift store, which would be impressive if she did indeed find it in a thrift store and wore it to a Vogue event. We doubt this is the case.
G/O Media may get a commission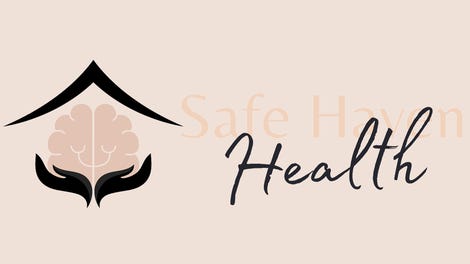 Addiction counseling
Safe Haven Health
The first thing that pops into my head when I see Karine Vanasse's outfit is, "YES!" and then, "DON'T APOLOGIZE FOR NOTHIN'." A sheer, tight, black, belly-baring t-shirt with a pleated leather circle skirt is the kind of thing that lands you on Worst Dressed lists. Throw in a non-serious pose and it's all over (because fashion is SERIOUS STUFF). But I think this looks like so much fun. If you can get away with wearing a sheer shirt and you feel doing so, why not? I've loved everything Chloe Moretz has worn on the red carpet so far, but I'm ambivalent about this wrap dress. I still think yellow is a great color on her and the print looks interesting (even if it's hard to make out exactly what it is), but overall, the whole thing looks a bit blah. I guess looking like a Grecian goddess is a pretty tired fashion trope, but you can't deny that the look is perfectly executed by jewelry designer Zani Gugelmann.
Without the collar and minus the weird squiggle pockets, Tory Burch's dress would be a cool. But, alas. Rachel Roy's ensemble reads, "I AM A VERY WEALTHY PERSON," which is not the easiest look to dissect. I want her to ditch the fur vest. Her pearly turtleneck and scaly skirt look interesting, but all I can see is FUR FUR FUR FUR FUR. And enormous, beautiful lavender earrings.
Ethiopian model Liya Kebede went monochromatic in bright yellow. I keep picturing this look with some black earrings or maybe a simple necklace to break up all that yellow, but I do like that her shoes remind me of Saltwater sandals. Designer duo Carly Cushnie and Michelle Ochs are melting my brain with their combined hotness. But Lauren Remington Platt's LBD is destroying the LBD's reputation of giving its wearer instant sleekness and chicness.
Vampy and anemic to the point of concern for Rooney Mara, and vampy and vixenish to the point of hardcore admiration for Jessica Stam. As for Donna Karan: a total mess. How does this woman put out such streamlined, simple clothing season after season when she goes out like this? One thing is for sure: Donna Karan does not design for herself.
There are knife pleats and then there are razor-thin pleats. Tracy Reese's dress unfortunately has only the latter. I can't tell if Nina Arianda is wearing one dress or if she threw a overly bedazzled tunic top over a black dress. Mia Wasikowska is wearing a dress made of gift wrap.
Jennifer Carpenter's draped purple dress is very boring and ho-hum, but the spikes around her neck and her wrist tell a different story. You don't see a lot of designers dressed like Karen Craig, so kudos to her for wearing shoes with a strapless red dress featuring a gigantic flamenco ruffle and shoes with triple bow straps, even if it's not to my personal tastes.
Dree Hemingway is wearing some fabulous jewelry. Her dress looks very organic with the exception of the scrambled mess of fabric happening at the waist. Everything about Joan Smalls's dress is a no—the horrible print, the exposed zipper in the front, and the weird white flaps, the beachy sandals, and the red clutch punctuated with what looks like bits of a mop. I've praised mullet dresses before and I've praised sheer tops before (in this very post, in fact), but I can't get behind Doutzen Kroes's dress. Mullet hems should never be attempted in satin, the wrinkliest and shiniest of all fabrics!
Brooklyn Decker looks slammin' from the waist up, but ew, she's wearing wedge thong gladiator sandals. Nicole Miller's dress looks frumpy and shapeless. Then again, who cares when she's wearing OMBRE TIGHTS. Jenna Lyons is in a bit of a fashion uniform—a well-tailored jacket with a chic pair of slacks and those ubiquitous black pumps. Still, the uniform works, and I especially like it when Ms. Lyons wears her glasses.
LaLa Anthony is in a crayola dress and crayola shoes, and she's carrying a glitter clutch. Not totally refined glamour or whatever, but she looks very pretty. Erin Fetherston's schtick is looking like a doll, and I feel like she accomplished it. Did she have to go with beige shoes though? Maybe it's the way he's standing, but Gabe Saporta's jacket manages to look both super boxy and tight in the shoulders. The frippery on Rebecca Romijn's dress is distracting, and I don't love how she matched her shoes to her dress. Jerry O'Connell played it safe. Moving on.
All right, it's boy time. Jack Huston is packing some mega sleeze, and I suspect he's joined the Jon Hamm club of going commando in public. Hamish Bowles is in a satin bug-print jacket, bright aqua shirt and tie, dark-rinse jeans, and VELVET LOAFERS. I have no words. Jason Wu always looks pleased as punch, no matter where he's photographed.
Designers Peter Som and Patrik Ervell look incredibly dapper and refined. Thom Browne looks refined too but his clothes shrunk by about three sizes. It looks like he's wearing a boy's jacket and highwaters with big boy shoes. Then again, that's exactly how he designs his suits, so this is a man who walks the walk and talks the talk.