Marine Le Pen, an alarming person who would like to lead France into far-right nationalism and xenophobia, is in New York. She is in Trump Tower. But her aides say she's not planning to meet with Donald Trump or his transition team staff, good heavens no. She's just using her "private visit" to New York to have coffee in the charming, slightly damp environs of the Trump Tower basement, they told Bloomberg. As one does!
Le Pen is running for president in France; she's the leader of the country's National Front and the daughter of Jean-Marie Le Pen, an elderly racist and anti-Semite. Le Pen essentially expelled her father from the party in 2015, and has been trying to give the National Front a more humane, less overtly Nazi-ish makeover. But she's still making Islamophobia and opposition to immigration a cornerstone of the party's belief system, supports a ban on letting Muslim women wear headscarves, and wants to leave the European Union to promote what she has called "a grand return of nationalism." She was spotted in Trump Tower on Thursday morning, according to Bloomberg, where she had very little interest in clarifying what she was doing there:
An aide to Le Pen, who leads in the latest opinion poll for the presidency, declined to comment on her reason for being in the lobby of the building on Thursday. Le Pen waved off reporters when approached.

Donald Trump had no plans to meet with Le Pen, according to an aide to the president-elect, who asked not to be identified without authorization to speak publicly. Neither is she on Trump chief strategist Steve Bannon's schedule, a person familiar said. Le Pen's campaign chief of staff, David Rachline, said earlier that she was making a private visit to New York.

"It's not on her public agenda," Rachline said in a text message exchange, when asked if she planned a meeting with Trump or officials close to him. "We don't communicate about private visits."
Le Pen, who was very excited about Trump's election, was spotted again in Trump Tower a few hours later. A report from the press pool assigned to cover Trump's transition team states that she was seated at a table in the Trump Tower basement around 11 a.m. with her partner Louis Aliot and a man named George Lombardi, who heads the group Citizens for Trump. From the press pool report:
"Pool asked whether she was here to meet with PEOTUS and she declined to answer. Asked if she was here in a professional or personal capacity and she declined to answer. Asked whether she would come speak to the pool later and one of her associates said "ok."
G/O Media may get a commission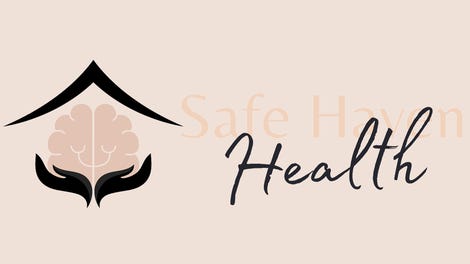 Addiction counseling
Safe Haven Health
Donald Trump's incoming press secretary and current RNC chair Sean Spicer says it's a free country and everyone is welcome to visit the marbled halls of Trump Tower on a totally non-suspect visit. In a statement to the press pool, Trump spokesperson Hope Hicks said, in full: "She is not meeting with anyone from our team."
I mean, what better or more neutral place to have a quick coffee, amirite?