All teams shored up their defenses in week two of the Fantasy Kardashian-Jenner League, with PR muscles in flex and, despite some mishaps, no serious injuries on any team. Team Nobody continues to surpass expectations with the ongoing rise of Kylie Jenner, a player previously thought of as a second-stringer until she shined from behind, Matt Saracen-style. (No pun; get your dirty minds out of the gutter.) Team the Gross Fan, though, inched ever closer thanks to the diligence and savvy of Kris Jenner, who puts up a fight. Team Bush & the Tush rounded out the end, stymied by the conclusion of fashion month, and the near disappearance of Kendall Jenner from the news. Here's how our teams fared in week 2.
TEAM NOBODY
Kylie Jenner
Blog mentions: +48
App mentions: +12
Rob Kardashian
Blog mentions: +10
Bambi and Norman Jenner
Blog mentions: +1
INSTA APPEARANCE: +2
!!!!!!!!!!!!!!
G/O Media may get a commission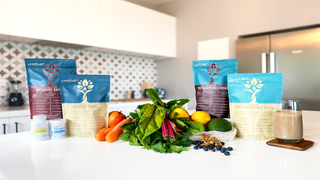 Reign Disick
Blog mentions: +14
Total yardage: 87
Performance summary: Coaching Team Nobody is taking an extreme toll on my mental health already, as evidenced by the fact that—despite me not being able to pick any of my team members out of a lineup except for Kylie—my heart thudded with legitimate glee when I spotted on KING KYLIE's Instagram a caption that said "I spy with my little eye… Norman." (!!!!!!!!) My little eye is not equipped to actually "spy" Norman in this photo—I'm guessing he is the mysterious triangle in the passenger seat window—but I'm honestly just so happy for him, and I'm glad that he is making his first appearance on the field. (He is in a single blog item, also, for appearing in some sort of Instagram lip-sync video of Kylie's that was mined heavily for garbage content, which I, in my patchy dignity, refuse to watch.) Otherwise, Kylie continues to run the ball all by her lonesome, making headlines for things like "going outside" ("Barely Legal Bae Shows Off Her Booty, Waist and Other Curves," etc) and having Tyga's mug shot framed in her living room (that rules). Rob is in the news for some ex-girlfriend whose name sounds like an Enrique Iglesias song being single again, and poor little Reign is mentioned every time his parents act up, which is always. —Jia Tolentino
TEAM THE GROSS FAN
Khloe Kardashian
Blog mentions: +44
Product shilling on Instagram: -10
Kris Jenner
Blog mentions: +44
Tabloid cover: +10
Product shilling on Instagram: -10
Penelope Disick (daughter of Kourtney and Scott)
Blog mentions: +4
Casey Jenner
Blog mentions: 0
Total yardage: 82
Performance summary: Though not quite as optimistic about my odds as I was last week, I remain happily surprised and impressed by Kris Jenner, who's once again my MVM (Most Valuable Momager). Since I'm so far from Calabasas, I'm going to need her to huddle up with Khloe and tell her to get her waist out of that trainer and back into the game. Training is over, Khloe. When it comes to my B-team, Penelope continued pulling her weight by going on playdates with her more famous cousin Nori and getting slammed in the face with a car door. No concussions that I know of, so I'm going to count that minor injury as a big win for the team. —Bobby Finger
TEAM I THOUGHT YOU HATE HOT PINK
Kourtney Kardashian
Blog mentions: +39
Red carpet: +5
Rumored New Romance (a Night Out With Justin Bieber): +5
Scott Disick
Blog Mentions: +19
Crying on camera: +5
Product Shill: -10 ("FitTea"; "Tiger Nuts")
Sad Instagram: +5
Mary Jo Shannon
0
Mason Disick
Blog Mentions: +3
Total Yardage: 71
Performance summary: Despite virtual no-shows on the part of our linebackers, two stars are carrying this round for Team I Thought You Hate Hot Pink, and though they're lobbying some bloody plays and each going for self, it's working. Disick's teary appearance on the KUWTK finale this week dovetailed with the on-screen revelation that he had been cheating on Kourtney—news and clips which the 'bloids ate all the way up. The Lord posted a sad "Never Give Up" Instagram in between losing points in the end zone for even sadder product shilling ("Tiger Nuts," really Lord) but Kourtney more than made up for it by going into public looking great—for revenge, no doubt—and being caught by paparazzi on an "outing" with recently bedickpic'd Justin Bieber, a hot item to land a touchdown. At this rate, Mary Jo and Mason could bench themselves in Bora Bora and this time would still have a fighting chance. —Julianne Escobedo Shepherd
TEAM BIBLE
Kim Kardashian
Blog mentions: +37
Red Carpet: +5
App mentions: +8
Product shilling: -5
Caitlyn Jenner
Blog mentions: +22
Brody Jenner
0
Leah Jenner
0
Total yardage: 67
Performance summary: So grateful to have a team captain like Kim who's willing to attack the basket, even if it means claiming she has diabetes for ratings. This week, my star QB posted an ussie with Serena Williams, and oh— what are thoooooseee? Just boxes of Yeezy kicks sent to President Obama, nbd. These are replay worthy moves, people. "Kim wearing clothes" headlines also continue to yield a fruitful return to secure the W, even with her numbers slightly slipping. Caitlyn, as expected, is all about the fundamentals, playing this PR game tightly. On the other end of the field, I need Brody to get his head in the game. At the least, come to practice, playboy. My sixth man is busy doing DJ gigs in Mexico, which does nothing for me, and he's performing like a rookie out here, while his sister-in-law Leah watches from the sidelines with her new baby. I never expected much from her, so I'm not that surprised. I just need these two to get focused because my dynamic duo, Kim and Caitlyn, is tossing up alley oops like pros. —Clover Hope

TEAM BUSH & THE TUSH
Kendall Jenner

Blog mentions 13
App mentions 2
Corey Gamble
Blog mentions 10
North West
Blog mentions 8
Brandon Jenner
Blog mentions 1
Total Yardage: 34
Performance Summary: As I feared, a strong first game seems to have gotten the best of my team, who let their easy win go to their heads and took it far too easy this week. Paris Fashion Week is over, and gone with that is Kendall's easy lead over the rest of the Kardashian-Jenner clan. She connected on a few solid passes with her app tweets, but that was probably nothing compared to her social media-savvy sibs- ultimately she left some big plays on the field. Luckily, Corey Gamble remained a solid running back, continuing to support matriarch Kris Jenner's every move (in and outside of the bedroom), and honestly surprising me with his dependability on every down, given that he's a rookie. I don't even want to talk about Brandon; considering how long he's been in this game, I expected more from him. Clearly, it's time for retirement. And North—well, North, I have an apology for you. It seems my Google Alerts weren't set quite accurately, which means I was missing a lot of the great, underrated work you've been doing in the trenches, quietly attending events with your parents. Every good coach should admit when they're not giving their team the support they need. I fucked up, North. I'm sorry. Expect more from me next week. —Kate Dries
---
Contact the author at julianne@jezebel.com.
Top image via Getty; all other images via AP.