In 2012, journalist Marie Colvin—renowned for her brave, humanizing reporting in high-conflict areas—was killed in Syria during a rocket strike. Four years later, her family has filed a wrongful death lawsuit against the Syrian government led by Bashar al-Assad, who they say deliberately targeted her in an effort to silence coverage of the war.

The complaint—filed in D.C. on Saturday by the Center for Justice & Accountability on behalf of Colvin's sister and niece—accuses high-ranking Syrian officials of working in concert to hunt foreign journalists and any Syrians who helped them.
Colvin, a veteran correspondent for the Sunday Times of London, was killed along with French photojournalist Rémi Ochlik after government forces laid siege to an apartment building used as a makeshift "media center" by reporters. The documents hold that the attack, which came just hours after Colvin issued a report accusing the government of assailing "cold, starving civilians," was part of a coordinated campaign between Syrian military and intelligence forces.
"The rocket attack was the object of a conspiracy formed by senior members of the regime of Syrian President Bashar al-Assad," the documents allege. "As part of the siege of Baba Amr, the Assad regime hunted down journalists and media activists who sought to expose these atrocities to the world."
The lawsuit fingers nine Syrian officials and includes details of a meeting in which an informant helped point to the location of the media center using phone-tracking data, the New York Times reports. Colvin's relatives say there were "no lawful military targets," such as armed rebels, anywhere near the vicinity of the media center at the time.
G/O Media may get a commission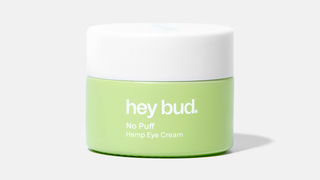 15% off
Hey Bud - No Puff Hemp Eye Cream
The lawsuit represents the first attempt to sue the Syrian government under a statute that allows Americans to sue governments listed by the U.S. as state sponsors of terrorism. It seeks compensatory and punitive damages.
Colvin's sister Cathleen said the goal of the lawsuit was to carry on Marie's work:

"We are seeking truth and justice not just for her, but for thousands of innocent Syrians tortured or killed under the Assad dictatorship. We hope our case will clear a path to bring those responsible to justice."
The entire 33-page document is available here.
Image via AP.