Legendary war correspondent and journalist Clare Hollingworth, perhaps best known for breaking the advent of WWII, died on Tuesday in her home in Hong Kong, the New York Times reports. She was 105.
Hollingworth was born on Oct. 10, 1911, in Leicester, to a family that owned and operated a boot and shoe factory. The Times notes that Hollingworth's family had conventional expectations for her and insisted she attend domestic science college near her home. She later wrote that "although it is useful to be able to make an omelet," her training in domestic science caused her to "hate having anything to do with housework." She was briefly engaged, but broke it off and horrified her parents by announcing an intention to go into journalism.
Hollingworth went on to study at the School of Slavonic and East European Studies at University College London, then the University of Zagreb in Yugoslavia. She began working for the League of Nations Union, who dispatched her to Warsaw. Towards the beginning of 1939, she is credited with aiding thousands of refugees in their escape from Nazi-annexed Czechoslovakia to Poland.
Then, late in August of that year, Hollingworth was driving from Germany to Poland, when she hit on what may have been the biggest scoop of the century:
...She watched as the wind lifted a piece of the tarpaulin that had been erected on the German side to screen the valley below from view.

Through the opening, Ms. Hollingworth saw, she later wrote, "large numbers of troops, literally hundreds of tanks, armored cars and field guns" concealed in the valley.

She knew then that Germany was poised for a major military incursion. Hastening back across the border to the Polish side, she telephoned her editor with the news, a world exclusive.
G/O Media may get a commission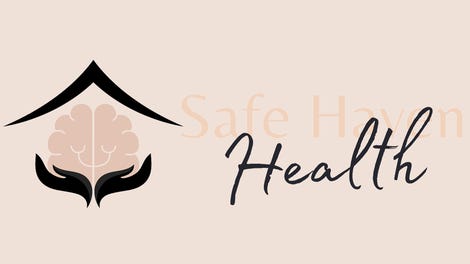 Addiction counseling
Safe Haven Health
Her article was published in The Telegraph on August 29, 1939. On September 1, World War II began as Hitler's forces invaded Poland.
An obituary by The Telegraph, quotes quote Hollingworth's feelings on the experience:
"I wasn't frightened," she recounted in an interview with the Telegraph in 2014, from the modest apartment in Hong Kong where she lived, just around the corner from the Foreign Correspondents' Club.

"I broke this story when I was very, very young," she said. "I went there to look after the refugees, the blind, the deaf and the dumb. While I was there, the war suddenly came into being."
The NYT says that in addition to her work during WWII, Hollingworth filed many other breaking news reports and rare interviews:
Her other major scoops included a 1963 article for The Guardian in which she cautiously identified the British intelligence agent Kim Philby as the long-sought "third man" in the ring of Soviet spies then known to include the Englishmen Donald Maclean and Guy Burgess. Another was a 1968 article for The Telegraph in which she reported the United States' incipient plans for peace talks with Vietnam. (The talks opened in Paris later that year and were concluded in 1973.)
In the last twenty years, with her eyesight failing, Hollingworth finally decided to stay out of the action, though she allegedly slept on the floor into her nineties to "keep from going soft."