After Democrats refused to show up for the vote on Cabinet nominees Steven Mnuchin and Rep. Tom Price—an obstruction tactic waged amid intense pressure from the left, which has strengthened in reaction to Trump's absolutely terrifying first week—Senate Finance Committee Chairman Orrin Hatch (R-Utah) has, as the Washington Post puts it, "suspended his committee's rules"—what?—and advanced both nominees anyway. Quorum rules require a member of the minority party to participate in confirmation votes. Not anymore, I guess!
"Today, for the first time in history, the Senate Finance Committee broke the rules to push through on a partisan basis two nominees," the committee's top Democrat, Sen. Ron Wyden, said in a statement. "Congressman Tom Price, whose stock trades call into question whether he will work in the public interest or his own, and the other, Steven Mnuchin, who appears to have misled the committee on his company's foreclosure practices after the Great Recession."
It's very likely that all of Trump's Cabinet nominees will be confirmed eventually no matter what, since Republicans hold a 52-48 majority in the Senate. That in itself is kind of crazy, when you think about it, considering Trump hasn't exactly showered love and respect upon the legislative branch, and his top advisor wants to "destroy the state," and his merry band of nominees is largely objectionable even apart from partisan issues, including, as it does, a close friend of Russia, a billionaire GOP donor with no experience in public education who may have plagiarized her questionnaire, and, of course, Mnuchin and Price—the former who literally profited from the Bernie Madoff ponzi scheme, the latter who may have violated the STOCK Act.
Democrats are also currently boycotting the Environment and Public Works Committee hearing for Scott Pruitt's nomination to lead the EPA.
G/O Media may get a commission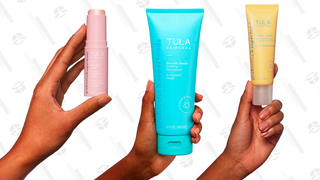 "We took some unprecedented actions today due to the unprecedented obstruction on the part of our colleagues," Sen. Hatch said in a statement. What does unprecedented mean again?
Incredibly, yes, Republicans are trying to make this argument: "We did not inflict this kind of obstructionism on President Obama," Sen. Patrick J. Toomey (R-Pa.) said, the Post reports, calling Democrats' actions "a completely unprecedented level of obstruction. This is not what the American people expect of the United States Senate."
Sen. Tom Cotton (R-Ark.) held up Cassandra Butts' nomination for ambassador to the Bahamas for two years, reportedly in order to "inflict pain" upon President Obama. Butts died before getting confirmed.