Donald Trump is expected to pick Exxon Mobil CEO Rex Tillerson as Secretary of State, and nobody is more publicly, gleefully excited than the Russian government. In a factoid that would sound like a joke any other year but is in fact literally true, Vladimir Putin gave Tillerson a medal in 2013 for being his friend. They've also bonded over their shared interest in pillaging the Arctic, which is nice.
Tillerson, a lifelong company man over at Exxon, who has never held a job in public service, is widely expected to be announced as Secretary of State this week. Reuters reports that the Kremlin is delighted, praising him as "highly professional":
"As part of his duties as head of one of the biggest oil companies, he had contacts with our representatives," Kremlin spokesman Dmitry Peskov, said on a conference call with reporters. "He carries out his duties in a highly professional way."

Asked about how close Tillerson is to Putin, Peskov said: "They had working meetings. Indeed, the president received Mr. Tillerson several times."

"As for assertions about whether he will treat the Russian Federation well or badly, there is a big difference between being secretary of state and being head of a company, albeit a large one," said Peskov.

"Any sympathies and so forth always take a back seat and all that remains is a willingness to show a constructive attitude and to display professionalism. So we hope that this is exactly what will happen."
In fact, "working meetings" is a coy way to downplay what sounds like a steamy professional relationship; as Philip Bump at the Washington Post points out, Tillerson was awarded the Order of Friendship from Putin in 2013. That's after Tillerson spent time managing Exxon Neftegas Ltd.'s oil fields in Russia and the Caspian Sea. Exxon hoped to start drilling with a Russian company called Rosneft in the Kara Sea in 2014, but was legally unable to do so because of U.S. sanctions against Russia. Those sanctions were put in place after Russia invaded the Ukraine, which also didn't particularly bother Exxon or Tillerson, Politico reports:
In 2014, Russia invaded Ukraine, seized the Crimean peninsula and started an insurgency in Eastern Ukraine, triggering a wave of American and European sanctions. But that summer, Tillerson thought it best to stay away from the St. Petersburg Economic Forum and instead sent his deputy, who, acting on behalf of Exxon Mobil, signed another energy dealwith Rosneft and Sechin, who had ended up under sanctions. The deal would expand Exxon-Rosneft offshore drilling in the Arctic Ocean, explore for shale oil in Siberia, and cooperate on a liquefied natural gas plant in the Russian Far East.
G/O Media may get a commission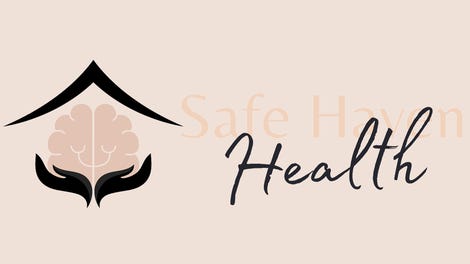 Addiction counseling
Safe Haven Health
Yep: Drilling in the Arctic was so important it required deal-making that was—ahem—not really in line with American public policy or the ethical and humanitarian standards of the international community. As Bump points out at the WaPo, while the Artic deal is frozen for now, if somehow those sanctions against Russia are lifted under a Trump presidency, "the deal would probably move forward — making Tillerson's shares of ExxonMobil stock much more valuable."
Truly, this blend of commerce and politics is so heady I feel like I'm sniffing pure methane. However, Trump adviser Kellyanne Conway did what she does best and went on the TV to defend Tillerson's friendship with Putin as not that friendly, really. Conway told CBS This Morning, "It's not that he's hanging around with Vladimir Putin over the weekend at dinner parties." But if he was, I'm sure that'd somehow be fine too.
Anyway, between this and Russia's obvious interference in our electoral process, you might be getting a touch nervous. Luckily, here is the watchdog we richly deserve, returning to save the day.