Healthcare say that the Graham-Cassidy Bill, the latest iteration of the Republican legislative effort to repeal and replace the Affordable Care Act, will be, for women, the worst version of the bill yet.

Like the previous repeal and replacement efforts, the Graham-Cassidy bill removes vital Obamacare protections for those with preexisting conditions and coverage of essential health benefits like maternity care. "One thing is that women won't have access to reproductive healthcare like birth control, so they won't be able to prevent getting pregnant," said Dr. Kristyn Brandi, a Los Angeles OB/GYN and fellow with Physicians for Reproductive Health.
The brainchild of Senators Bill Cassidy (R-La) and Lindsey Graham (R-SC), the latest Trumpcare bill slashes federal health care spending, including Medicaid, and would defund Planned Parenthood, instead, proposing block grants for states to control their healthcare markets.

Amy Friedrich-Karnik, senior federal policy adviser at the Center for Reproductive Rights, pointed to a statistic from progressive think tank the Century Foundation that estimates 13 million women will lose access to maternity care services if the ACA is repealed.

Friedrich-Karnik explained that the bill also blocks Medicaid patients from using Planned Parenthood, which bars access to essential preventative care like birth control, cancer screenings, and STD testing and treatment. "It also slashes Medicaid overall and into the future, and so really impacting particularly low-income women and women of color who rely on Medicaid broadly for their health care," she said. According to the Kaiser Health Network, Medicaid pays for nearly half of all births in America and covers family planning services for 13.5 million women.

G/O Media may get a commission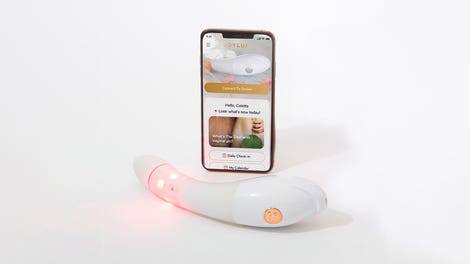 $50 Off
Joylux vFit Gold Device
"Once they are pregnant, a lot of them rely on things like Medicaid to get coverage for their maternity. So if they cut Medicaid, then women won't have access to OB/GYNs to get prenatal visits. Those with private insurance will suffer, too. "It'll go back to the old rules," Brandi said, "where maternity care is a pre-existing condition and so patients won't be able to access care because they have this preexisting condition of pregnancy."
Furthermore, the block grant model wouldn't offer enough funding to make up for the federal cuts, says Friedrich-Karnik. "If something there were to come up in state, whether it be inflation, whether it be health care crisis in that state, whether it be a natural disaster—anything that might require a fluctuation of the money that a state needs to ensure that all of its citizens the healthcare coverage that they need—it does not account for that," she says. "It's just a block of money, and once that money runs out, the support that people get runs out."
"Every version of these repeal bills has done it in a different way, basically cut off access in a unique way, and this is the way this bill does it," she added.
Like the previous failed efforts to repeal Obamacare, Republicans are trying to push the measure through without a full analysis by the Congressional Budget Office by Sept. 30 so they can attempt to pass it with only 50 votes (and Vice President Mike Pence's tie-breaking vote) in accordance to Senate reconciliation rules.
In Brandi's opinion, this is bill "looks worse" than the other repeal bills that failed in the Senate. "Which is surprising," she added. "I didn't think it could get any worse."