As Harry and Meghan do their second official royal walkabout as an engaged couple, news comes that they will very likely not be welcoming Barack and Michelle Obama to their wedding. Boo! Booooo!
Duncan Larcombe—former royal editor of the Sun and author of Prince Harry: The Inside Story—spoke to Town and Country about the question of whether the Obamas will be attending. While he believes that the prince and the former president have forged a real friendship, sadly, it's probably a no-go:
In December, CNN reported that Prince Harry told the BBC he didn't want to "ruin that surprise," when asked if he would invite Obama, but Larcombe says he is "almost certain" that the Obamas will not be going to the wedding. The official invitations, however, have not been released.

Larcombe, a British journalist and biographer of Prince Harry: The Inside Story, adds that reports of the British government pleading for Prince Harry and Meghan Markle to exclude Michelle and Barack are likely true. "Diplomacy is very important," he explains. "Harry and Meghan will be guided by the Foreign Office's advice."
Will and Kate kept it determinedly apolitical and for their wedding, he pointed out: "There were religious leaders, members of the royal family, and commonwealth countries that were invited. I suspect that will be the same blueprint that [Meghan and Harry] will use," adding that, "It's all very carefully orchestrated to make sure that there's no political overtones."
While this is a blow to those of us who were looking forward to photos of Barack and Michelle strolling into the chapel, it's not that surprising when you consider that the royals are essentially a human Lincoln bedroom—a national asset that the government can trot out for diplomatic purposes and a way to butter up visiting heads of state. The last thing the Foreign Office wants is Donald Trump throwing a Twitter tantrum about the loser royals and their loser wedding for losers that he didn't want to attend anyway.
G/O Media may get a commission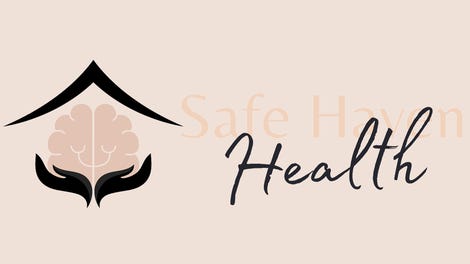 Addiction counseling
Safe Haven Health
"[Harry and Meghan] are real people and they do want to do their own thing, but I think they'll also be very conscious of the fact that, from a [public relations] point of view, any major mistakes…you could regret that for a very long time," said Larcombe.
Meanwhile, the pair continue their charm offensive rolling out Meghan as royal family member. Today they made a visit to Reprezent 107.3FM, a radio station run entirely by young people and with a robust training program, founded in 2008 in response to an increase in knife crime. Apologies to Will and Kate, but every generation of royals has the cool ones and the staid ones, and these two are officially the cool ones. (Cool enough to invite the Obamas to their wedding, though???)
They look great, she's great at this, and that coat will probably sell out in the next five minutes.