On October 30, the body of Bethany Deaton, the young wife of charismatic evangelical Christian prayer group leader Tyler Deaton, was found in the back of a van near her Grandview, Missouri home. The scene looked like a suicide — Bethany had a bag over her head, and a suicide note was found close by. But in the days after her death, a member of her close-knit religious community broke and told police that Bethany hadn't killed herself at all. In fact, her murder had been ordered by her husband, who feared she'd go to the police and reveal what the cult had been really up to — months of ritual rape of the 27-year old woman. All in the name of Jesus. The only bright spot of this story is that if you were playing Horrible Shit I Read About Bingo today, you probably just got to fill in a bunch of squares.
The twisted, heartbreaking, so-awful-you-will-catch-yourself-making-horrified-faces-at-your-computer-screen story began at Southwestern University in Texas, where Tyler Deaton led a close knit prayer group so fervent and out-there that the school eventually stopped letting them use the chapel, according to the Kansas City Star. According to acquaintances, Deaton had "struggled" with homosexuality before successfully praying the gay away. When his Christian college proved too namby-pamby for his religious beliefs, Deaton, his future wife Bethany, and a handful of other students left Texas for Kansas City's International House of Prayer, an unfortunate name because it conjures images of pancakes before walloping you in the stomach with some seriously scary stuff.
At IHOP, Deaton attended church, but held independent events for a small prayer group at his house. Days after Bethany Deaton's body was found, one of the members of that prayer group, 23-year-old Micah Moore, told authorities that the young woman hadn't committed suicide, that he had killed her on orders from Tyler. According to Moore, in the months leading up to her death, male members of Tyler's prayer group routinely raped Bethany and engaged in homosexual acts with each other, under Tyler's direction. Fearing Bethany was about to tell her therapist what was happening to her, Tyler decided it was best Bethany was killed. Several members of the group who lived with the Deatons and described Tyler as the "spiritual leader" of their "community" corroborated Moore's charges that Bethany was the victim of near constant sexual assault, and witnesses claimed that some of the assaults were recorded on computers kept at the group's shared home. Also allegedly at the group's home? Poems members of the cult wrote about raping Bethany.
Authorities found Bethany's body in the back of a van, next to an empty bottle of pills, and a note that read,
"My name is Bethany Deaton. I chose this evil thing. I did it because I wouldn't be a real person and what is the point of living if it is too late for that? I wish I had chosen differently a long time ago. I knew it all and refused to listen. Maybe Jesus will still save me."
G/O Media may get a commission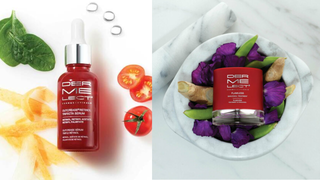 Save $19
Retinol Renewal Kit
The International House of Prayer, the giant scary evangelical group that boasted Deaton & Co. as members, has backpedaled so quickly from Deaton that they've just about shattered the sound barrier. But, according to the Star, it appears that Tyler Deaton was pretty embedded in the gay-hating, apocalypse-anticipating group of religious zealots.
On Monday, Allen Hood, the president of the International House of Prayer, said in a statement that Deaton led his group independently and operated under a "veil of secrecy," though members attended a school operated by IHOP. The statement also made reference to the group's "disturbing religious practices."

But a handout and website posting shows that as of Nov. 4 - five days after Bethany Deaton's death - Tyler Deaton was a "division coordinator" on the administrative team of International House of Prayer friendship groups. The position is unpaid, according to another person who holds the same position and attended three recent meetings with Deaton.

According to IHOP's website, friendship groups are small groups that meet weekly. There are more than 80 friendship groups. Deaton was listed as one of six division coordinators.
IHOP isn't just any slightly nutso religious organization that hates The Gays and thinks abortion causes tornadoes harmlessly in a strip mall parking lot in Kansas — it's got some political clout. Last year, Texas Governor Rick Perry declared August 6th a "Day of Prayer and Fasting" and kicked it off with an event called The Response, a big, splashy evangelical God rally organized by IHOP and other, similar evangelical groups. Mike Bickle, one of IHOP's founders, was the emcee at The Response. Mike Bickle also thinks Oprah is closely affiliated with the Antichrist. Really on-top-of-it guy, this Bickle. IHOP is also closely affiliated with the American Family Association, and extreme anti-gay pastor Lou Engle.
IHOP has been accused of promoting "cultish" behaviors in the past, and at the end of December, the group will host another prayer rally. 25,000 people are expected to attend.
Micah Moore has since been charged with first degree murder in Bethany Deaton's death, but Tyler Deaton hasn't been charged with a crime. No one has been charged with any sexual assaults.
[Kansas City Star]
[h/t Christian Nightmares]