There's a widespread misconception that everyone who dies is entitled to a flattering postmortem; that their lives must necessarily be cast in a stage-ready glow that buffs away negatives and politely misremembers bad people as good. "Don't speak ill of the dead," our grandmothers chide—but what if the dead deserve it?

Leslie Ray Charping passed away in Galveston, Texas last month at the age of 74, succumbing finally to a years-long battle with cancer. According to an obituary written by his family, which received so much attention that it crashed the Carnes Funeral Home website, Charping was a father, husband and enormous dick.
"Leslie's life served no other obvious purpose, he did not contribute to society or serve his community and he possessed no redeeming qualities besides quick whited [sic] sarcasm which was amusing during his sober days," it reads. "With Leslie's passing he will be missed only for what he never did; being a loving husband, father and good friend."

Fair enough! The Houston Chronicle reports that Charping was convicted of a raft of ugly offenses over the years, including an assault in 1979 and another in 2008, when he poured hot liquid on his wife. In 2009, he violated a restraining order when he threatened to kill a female relative. The obit goes on:

"At a young age, Leslie quickly became a model example of bad parenting combined with mental illness and a complete commitment to drinking, drugs, womanizing and being generally offensive.
"He leaves behind 2 relieved children; a son Leslie Roy Charping and daughter, Shiela Smith along with six grandchildren and countless other victims including an ex-wife, relatives, friends, neighbors, doctors, nurses and random strangers."
G/O Media may get a commission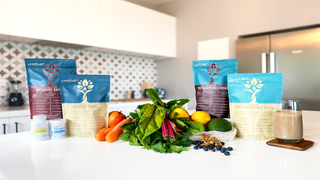 His family adds that they have no intention of holding a funeral. Instead, they wrote that they plan to have him cremated, with his remains kept in their barn until the donkey's wood shavings run out.
"Leslie's passing proves that evil does in fact die," the obituary said, "and hopefully marks a time of healing and safety for all."
Congratulations to Leslie's family for their loss.
Update: An initial version of this post failed to include a response from Leslie's daughter, sent to Eyewitness News. Here it is:
"I wrote my father's obituary. I loved my father because he was my father and his passing would not have been any less difficult had he been a good father. As someone that 'hated a liar', I believe even he would have appreciated the honesty. I apologize to anyone that my father hurt and I felt it would have been offensive to portray him as anything other than who he was. This obituary was intended to help bring closure because not talking about domestic violence doesn't make it go away!

"Thank you to those that have offered sincere condolences, understanding and prayers for our family, your words bring comfort. I am happy for those that simply do not understand, this means you had good parent(s) — please treasure what you have.

"Although I appreciate everyone's concern, it would have been much more appreciated at any time during my childhood. For those being cruel, please remember that you now resemble my father and I would be more than happy to pen your obituary as well."