Everyone cheats. Everyone lies. Everyone's a sucky friend on Vanderpump Rules. Currently in its third season, Bravo's mind-boggling spin-off of The Real Housewives of Beverly Hills has produced some entertaining and truly trifling moments thanks to its shady, obnoxious cast.
Vanderpump succeeds in part because the castmembers—who hold day jobs as servers at Lisa Vanderpump's restaurant Sur—were already friends or frenemies before the show. It also works because most of them are gluttons for drama with a penchant for sleeping with each other's best friends, lying about it, and generally avoiding real work.
"These people are all pieces of shit," said Stassi in Monday night's episode. And we're all very grateful for it. With season three underway, here's a handy guide to the villainous Sur social circle.
---
Jax Taylor
G/O Media may get a commission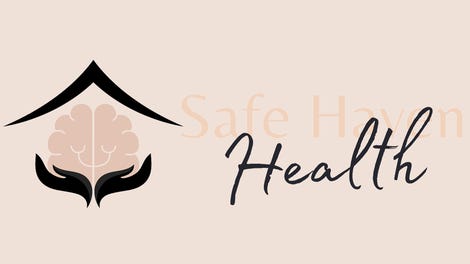 Addiction counseling
Safe Haven Health
Relationships: Ex-boyfriend of Stassi Schroeder; BFFs with Tom Sandoval and Tom Schwartz; Former roomie of Channing Tatum's
Villainous traits: Womanizer, pathological liar, sex addict, potential sociopath
Worst known offenses: Cheated on Stassi with a waitress in Vegas and lied about it (including to his therapist); Possibly got her pregnant ("I sent her some money and never heard from her again," he said); Slept with Stassi's best friend Kristen while her boyfriend was sleeping; Crashed Stassi's birthday party in Vegas with an army of random women; Tried to win Stassi back by getting her name tattooed on his arm; Chunky sweaters
Superpower: Destroying friendships in one fell swoop
Even on a series where most of the cast is The Worst, Jax (a sometime-model, full-time dick) sticks out like an infected thumb. During his sordid off-and-on relationship with the show's queen B Stassi, he admitted to cheating on her with Kristen and then refused to show any remorse. He's the definition of a highly effective super-villain.
---
Kristen Doute
Relationships: Ex-girlfriend of Tom Sandoval (pictured, far left); Former best friend of Katie Maloney (pictured, sullenly, far right) and Stassi; Girlfriend of Brit server James
Villainous traits: Double-crossing, Irrational jealousy, betrayal, habitual frowning :(
Worst known offenses: Denied cheating on Tom with Jax multiple times; Lied to her best friend Stassi about it; Accused Tom of cheating on her with his good friend Ariana Madix (also a Sur server); Conspired with a woman on Instagram to expose Tom's allegedly cheating
Superpowers: Spreading sad energy
So oblivious to her messiness, Kristen is the source of her own misery in her relationships and friendships. She'd make for the perfect soap opera villain.
---
Stassi Schroeder
Relationships: Ex-girlfriend of Jax; Best friend of Katie Maloney; Former bestie of Kristen; Lisa Vanderpump's unofficial fav
Villainous traits: Menacing, master manipulator, shit-starter, fighter; drink-thrower

Worst known offenses: Led a "home-wrecker" campaign against Scheana; Smacked her ex-best friend Kristen in the face at a gathering (after learning about Kristen's cheating with Jax)
Superpower: Throwing/Deflecting shade
Besides being perfectly bitchy, Stassi is also the castmember who's most aware of everyone's foolishness. In the context of the show, she operates as a mean girl, but Stassi is more like the anti-hero you root for because of her snappy insults ("I literally want to come at them with daggers and chop their faces and hide them in the walls.")
---
Tom Sandoval
Relationships: Boyfriend of Ariana; Ex-boyfriend of Kristen; Best friend of Jax and Tom Schwartz
Villainous traits: Manipulative, deceitful, serial cheater, shirtless fighter ("I took my shirt off because it was really hot in Vegas, and also to show off my great tan," he explained. "Not my proudest moment."
Worst known offenses: Lied about cheating on Kristen with a hostess in Vegas; Punched Jax at the dinner table during Scheana's engagement party; Fought with Kristen's new boyfriend James; Later sent Scheana's boyfriend Shay this amazing tearful, sniffly VIDEO APOLOGY for the fight.
Superpower: Expert Concealer Application
Tom's existence on the show can be summed up by Bravo's season two, episode two description on their site: "Tom attempts to put together the pieces of his broken relationship with Kristen but finds the instructions hard to follow."
---
Scheana Marie
Relationships: Best friend of Ariana Madix; Wife of Michael Shay
Villainous traits: High-pitched squealing/cackling
Worst known offenses: Her singing; Had an affair with Eddie Cibrian while he was married to Real Housewives of Beverly Hills' Brandi Glanville; Claims she didn't know
Superpower: Feigning sickness
Mildly evil, Sheana is a self-proclaimed guy's girl who'll attempt to gain sympathy every chance she gets. Most of her complains stem from being picked on and from her ill-fated one-time "friendship" with Stassi.
---
Katie Maloney
Relationships: Girlfriend of Tom Schwartz; best friend to Stassi; former best friend of Kristen
Villainous traits: Angry drunk; Occasionally two-faced
Worst known offenses: Possibly motor-boated some random guy's dick in a club one time; Participated in Scheana bashing, including attacking her for giving Sur manager Peter a lap dance
Superpower: Hurling inebriated insults
Katie maintains that she absolutely did not motorboat some random guy's dick in a club.
---
Tom Schwartz
Relationships: Boyfriend of Katie; Best friend of Jax and Tom Sandoval
Villainous traits: Dishonorable
Worst known offenses: Admitted to making out with one of Scheana's friends to his girlfriend Katie and keeping it secret
Superpower: Ambivalence
Tom is completely mild-mannered in comparison to the other castmembers. Until his cheating confession in Monday night's episode, he was one of the few remaining faithful ones. Oh well.

---
Not Featured: Ariana Madix (girlfriend of Tom Sandoval). Though she's hardly a threat (except to Kristen), she is responsible for one of the most Mean Girl-iest retorts in the show's history, directed at Kristen: "I'm smarter than you; I'm prettier than you. Get the fuck over it."
Images via Bravo/Instagram